The violin was played by Fritz Kreisler from 1936-1945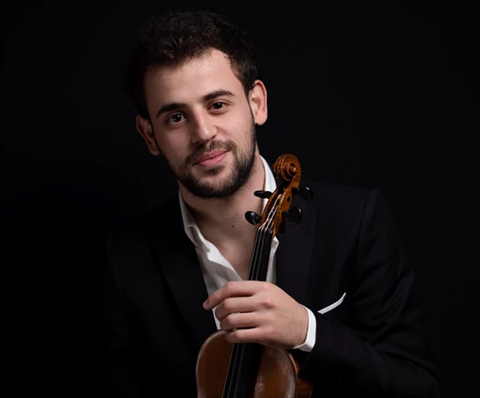 Violinist Yamen Saadi has been loaned the 1734 'Lord Amherst of Hackney' Stradivari, which was formerly played by Fritz Kreisler from 1936-1945.
In an Instagram post, Saadi stated the violin has been loaned to him by Stephan Jansen and the Stretton Society, saying it was 'an absolute honour to be playing on this violin for the upcoming years. Kreisler is my favourite violinist and it still feels like a dream to be playing on his violin!'
Saadi was born in Nazareth in 1997, joining the West-Eastern Divan Orchestra conducted by Daniel Barenboim at the age of eleven, becoming concertmaster six years later. He has won 1st prize at the Paul Ben Haim Competition, 2nd prize at the Clermont Competition and was awarded the Prinz von Hessen Prize. He previously played a violin made by Giovanni Francesco Pressenda 1823 and a Jacob Eury bow, both loaned by Stephan Jansen.
Saadi is a member of the Chianti Ensemble. Watch their performance of Franck's Piano Quintet in F minor, filmed in November 2020:
Read: Arabella Steinbacher to play on 1718 'Benno Walter' Stradivari
Read: Sheku Kanneh-Mason loaned 1700 Gofriller cello