Vineta Sareika-Völkner becomes the first woman to hold the position in the orchestra's 141-year history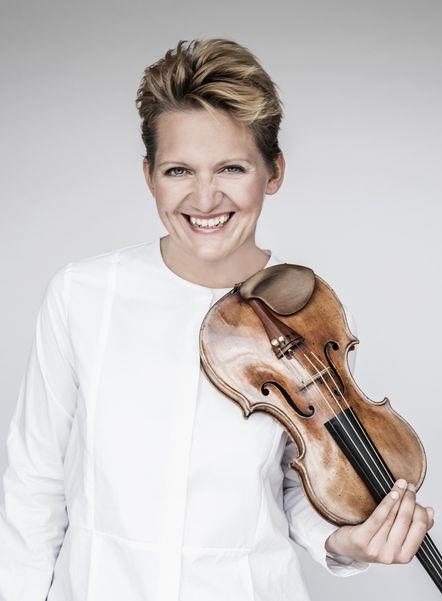 Read more news articles here
The Berlin Philharmonic Orchestra has announced the appointment of Latvian violinist Vineta Sareika-Völkner as first concertmaster. Moving from within the first violins, where she has played since May 2022, to lead the section, Sareika-Völkner is the first female to hold a concertmaster position with the orchestra in its 141-year history.
'So happy, deeply honoured and thankful,' she said on social media.
Sareika-Völkner studied at the Paris Conservatoire National with Gérard Poulet and at the Belgian Queen Elisabeth Music Chapel with Augustin Dumay. She also attended master classes with Ida Haendel, Ivry Gitlis, Zakhar Bron, Mauricio Fuks and Sergej Krylov.
After completing her training, the violinist began her career as a soloist as well as a chamber and orchestra musician. She was first concertmaster of the Royal Flemish Philharmonic from 2011 to 2013 and regularly guest concertmaster of the Royal Opera Orchestra and the Brussels Philharmonic in Brussels. From 2012 to 2021 she was a member of the Artemis Quartet, and since May 2022 she has been a member of the Berlin Philharmonic.
As a soloist, she has been multiple prizewinner of international competitions, including laureate of the 2009 Queen Elisabeth Competition, and has appeared with the London Philharmonic Orchestra, the London Chamber Orchestra and the Belgian National Orchestra. Sareika-Völkner has been a professor of chamber music at the Berlin University of the Arts since 2017 and teaches at the Queen Elisabeth Music Chapel in Belgium.