The multi-award winning Serbian-French violinist once replaced Maxim Vengerov at short notice playing Beethoven's Violin Concerto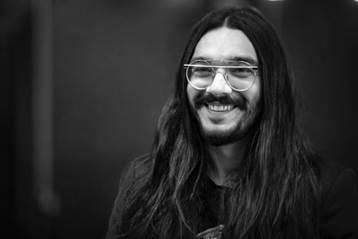 Warner Classics has signed a new recording contract with Nemanja Radulović, whose first album for the label is set for release in 2022. The album will include pieces of traditional music from over 20 countries which have been arranged for him and his ensemble, Double Sens.
Currently based in France, Radulović trained in Serbia before joining the Paris Conservatoire. He specialises in the Slavic music of his native country, in addition to contemporary rock music and well-known classical works.
He has founded two ensembles, The Devil's Trills and Double Sens, with whom he has recorded his first album for Warner Classics.
He states, 'I am thrilled and honoured to join the Warner Classics Family. The Warner team is hugely inspiring, and together we are creating new ideas for exciting projects that match my vision of music making in this period of my live. I can't wait to present listeners with my first album from this inspiring partnership'
Read: Violinist Randall Goosby signs to Decca Classics
Read: Violinist Bomsori Kim signs to Deutsche Grammophon