Attacked with a knife and stripped of her jewellery, the 25-year-old violinist now wishes to leave Paris and its 'every man for himself' mentality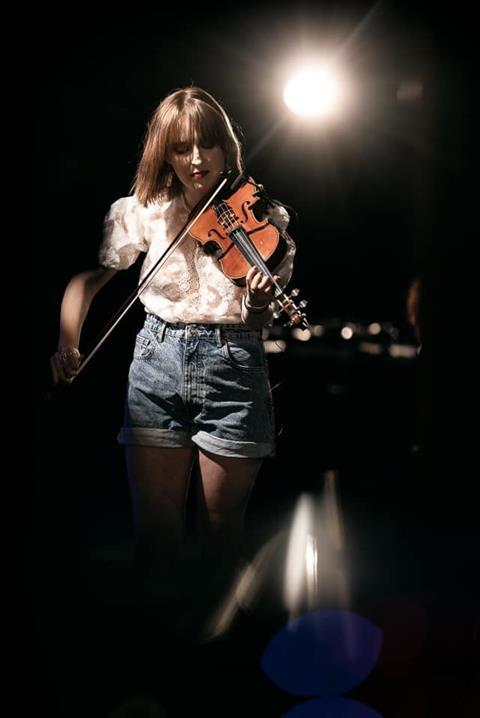 25-year-old Swiss violinist Julie Berthollet was attacked in two separate incidents as she tried to make her way from Paris to Geneva.
The attacks - one of which involved a man stealing the jewellery around Berthollet's neck and threatening her with a knife - was met with complete indifference from nearby Parisian commuters.
'They even moved away leaving him enough space to attack me,' Berthollet told Swiss magazine L'Illustré.
On 22 June at 7am, Berthollet was outside her apartment waiting for her taxi to arrive when a young man approached her and tried to steal her phone. Berthollet fought back clutching her phone and shouting, 'What's wrong with you? You coward!' The individual fled, leaving Berthollet shaken.
After struggling to find a taxi and having an Uber trip cancelled, Berthollet made her way to the metro. 'A man passed me and looked at me with an evil look, full of hatred,' she told L'Illustré. 'He said to me, "You, with your ornaments!"'
Berthollet was wearing a bracelet, three rings and two necklaces, one which was of sentimental value given to her by her mother at birth. Armed with a knife, the man abruptly snatched the bracelet and the necklaces, leaving scratches on her neck.
Busy commuters using the metro did nothing to help Berthollet against her attacker moving out of the way to give the attacker a direct line towards Berthollet. One man turned 'casually' to Berthollet to point out the knife before moving on.
The man proceeded to violently push Berthollet out of the way causing her to fall backwards, hitting her elbows and her back on the metro steps.
The ordeal has left the young violinist wanting to leave Paris for good and return to Switzerland. 'I was shocked. The women sitting across from me looked away. I confess that I have lost faith in humanity.'
Berthollet performs with her cellist sister Camille. The duo shot to fame in 2014, following Camille's success in a television talent show Prodigies, after which they signed to Warner Classics. The two bought a small apartment in Paris, where they have lived for five and a half years.
'With my sister, we have avoidance strategies. We are careful at night. We avoid certain neighborhoods, we lower our gaze to the street. Loose tracksuits are often worn. In principle, we never hold our phone visibly in our hands. We walk where there are people. We never come home alone at night, if we've had a little to drink. Anyway, Camille does not consume alcohol,' Berthollet told L'Illustré.