The veteran musician was known for his innovative playing style and penchant for collaboration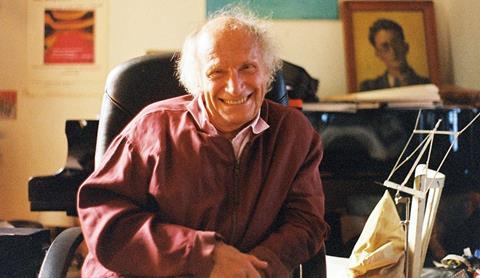 Israeli violinist Ivry Gitlis died on 24 December at the age of 98. For decades he was regarded as one of the most idiosyncratic of players, whose creativity and genius for experimentation came out in almost everything he attempted, be it as a violinist, festival organiser, actor or, in later years, as a Unesco goodwill ambassador.
Born on 25 August 1922, Gitlis began studying the violin when he was six years old. Aged eight, he performed for Bronisław Huberman, who declared him goon enough to study in France. He graduated from the Conservatoire de Paris in 1935 with a first prize, then went on to study with Carl Flesch in Belgium, and with George Enescu and Jacques Thibaud.
Gitlis spent the war years performing for the British troops, and was able to make his Wigmore Hall debut in 1946. He notoriously placed fifth in the 1951 Long-Thibaud Competition in Paris, despite winning favour with the audience, and won a Grand Prix du Disque with his debut recording, of the Berg Violin Concerto.
He performed extensively in American during the 1950s and returned to France the following decade. Among his unusual choices for collaboration were Yoko Ono, with whom he performed in the Rolling Stones' 1968 film Rock & Roll Circus, and director François Truffaut, in whose 1975 film The Story of Adèle H he played a hypnotist. In 1972 he founded the Festival de Vence, and was a creative force behind events such as the Saint André de Cubzac, Alfortville and Bonifacio music festivals. He carried on playing and giving masterclasses well into his nineties, and became a Unesco goodwill ambassador in 1990. He played the 'Sancy' Stradivari of 1713. A full obituary by Tully Potter will appear in the March 2021 edition of The Strad.
Video: 'Ivry Gitlis and the Great Tradition', a film by Tony Palmer released in 2012