When Ivry Gitlis died on Christmas Eve last year at the age of 98 there was an outpouring of love and affection from the musical community. In this article, paying tribute to the great violinist's life and career, Tully Potter quotes cellist Steven Isserlis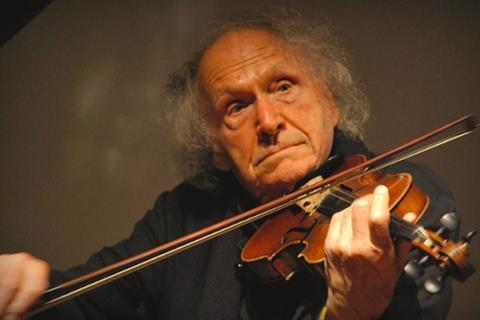 Photo: Vita Zweig
Ivry Gitlis in 2013: an individual voice
The following extract is from The Strad's March issue feature on the late violinist Ivry Gitlis. To read in full, click here to subscribe and login. The March 2021 digital magazine and print edition are on sale now.
The Gitlis tone was capable of great variety, from almost too vibrant to muscular and athletic. His double-stops had immense depth of sonority. 'Ivry's sound was amazing, unique,' says cellist Steven Isserlis told me. 'Although it was beautiful, it wasn't principally about beauty; it was about speaking. Every note said something, conveyed a message. And because of his urgent need to communicate, it cut through, even when he was very old.
'In private he was quite similar to how he was in public, full of life, humour, wisdom and charm. His main fear, I think, was loneliness – and alas, there was far too much of that in his last year. He loved to be surrounded by people – and he was deeply affectionate. If you knew him well, you loved him, even if he drove you up the wall! He was just such a force.
Read Ivry Gitlis: an individual voice
Watch Ivry Gitlis performs Berg's Violin Concerto
Read Violinist Ivry Gitlis (1922-2020)

'His playing wasn't for everybody (as his personality wasn't) but if it spoke to you, it was irresistible, addictive; and one just accepted any rough patches – that was Ivry. Completely human, both musically and personally.'
This article was published in the March 2021 Francesca Dego issue

The Italian violinist is granted the rare opportunity to record on Paganini's 'Il Cannone' Guarneri 'del Gesù'. Explore all the articles in this issue.Explore all the articles in this issue

More from this issue…