The French violinist will become artist in residence for two concert seasons from 2023/24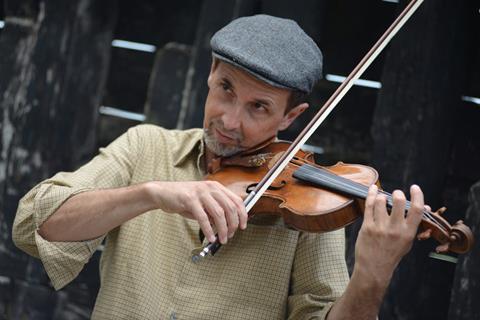 Read more news articles here
Camerata Zürich has named French violinist Gilles Apap as its new artist in residence. Apap will take over from Finnish pianist Olli Mustonen and will remain in the role until the end of the 2024/25 concert season.
'Gilles Apap will be a great enrichment for the audience,' said Gustavo de Freitas, director of the Camerata Zürich. 'His concerts are anything but boring and his enthusiasm when playing is really contagious!'
The ensemble hopes to explore new musical styles with Apap, who is known to fuse classical music with genres such as jazz, Irish folk music and Eastern European folklore. As artist in residence, Apap will determine the concert programme for two projects per season and perform as a soloist and chamber musician.
Born in Algeria into a French family, Apap began playing music at a young age and studied in France. He later moved to America and continued his studies at the Curtis Institute before settling in California.
As a soloist, Apap has performed with orchestras such as the Leipzig Gewandhaus Orchestra, the San Francisco and Vancouver Symphony Orchestras, the Hamburg Philharmonic, the Boston Philharmonic, the Berlin Symphony, the Russian National Philharmonic and the Israeli Philharmonic, often serving as conductor and performing an extensive list of violin concertos. Following his participation in the Menuhin International Competition in 1985, Apap began a lifelong relationship with Yehudi Menuhin, which included working on a cadenza on Mozart Violin Concerto no.3, documented in a film by Bruno Monsaingeon.