The 2023 edition will celebrate violinists for the first time since 2017, with a total prize pool worth €44,000 up for grabs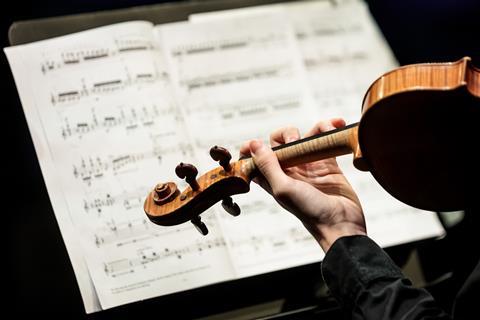 Read more news articles here
From 20 February, the 2023 Bartók World Competition invites applications from violinists under the age of 30 to take part in this year's competition from 2 to 10 September.
Based on video recordings submitted by each applicant, the preselection jury - consisting of professors from the Liszt Academy - will select maximum of 30 contestants who will advance to the live rounds of the competition. The preliminaries, the semifinals, the final as well as the gala concert and award ceremony will be open to the public and streamed online.
The winner of the first prize will be awarded €22,000, the second prize €14,000, while the third prize is accompanied by an award of €8,000 euros. In addition, the jury may award special prizes, including future performance engagements.
The compulsory repertoire focuses on Bartók's most important pieces for violin, but contestants are also required to demonstrate their skills by playing works by Bach, Paganini, Ravel, Saint-Saëns, Schubert, Mozart, Beethoven, Prokofiev, Brahms, Debussy, Lutoslawski and Stravinsky, among others. In addition, contestants must perform one of the two award-winning works from last year's round for composers: the composition of Veljko Nenadić entitled Two Movements - Impromptu and Perpetuum Mobile", or a piece by Thomas Kornél, entitled Fun-tasto: Reflection and Exhilaration.
Finalists must perform one of the following works: Violin Concerto No. 1 or No. 2 by Bartók, Mendelssohn's Violin Concerto in E minor, Brahms's Violin Concerto in D major or Tchaikovsky's Violin Concerto in D major. The Hungarian Radio Symphony Orchestra, under the baton of conductor János Kovács, will accompany the contestants in the finals.
The jury, comprising international members as well as Hungarian panellists, will comprise German violinist Stephan Picard, American violinist Daniel Phillips, Ukrainian-British violist-conductor Maxim Rysanov, French violinist Roland Daugareil, Japanese violinist Yayoi Toda, as well as Kristóf Baráti, Gyula Fekete, Péter Halász and András Keller.
The 2017 violin competition was won by Cosima Soulez-Larivière, with Takagi Ririko and Ágnes Langer winning second and third prize respectively.
More information regarding competition application can be found here: https://bartokworldcompetition.hu/en