Sale of violin makes him the top earning Norwegian artist last year, but deal struck with investor sees him keep it for life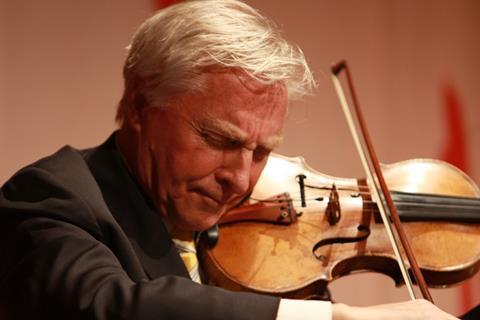 Arve Tellefsen was the suprise entrant, at no.1, to the list of highest tax payers in the Norwegian arts scene.
The tax returns of Norwegian citizens are public and become available to view online annually, with newspapers at this time of year producing lists of the highest earners in various fields.
Tellefsen's bonanza, eclipsing by some margin the country's top pop performers Kygo, Alan Walker and A-ha frontman Morten Harket, is due to the sale of his 1739 Guarneri 'Del Gesù' violin for NOK 80m (£7.32m, $9.61m).
The 81-year-old violinist bought the violin for 1m Kroner in 1970, and sold it in 2017 to an anonymous investor on the understanding that he could play on it as long as he lives.
The violin last made headlines in 1984 when the airliner Tellefsen was travelling in overshot the runway at New York's JFK airport and ended up half submerged in the swampy waters beyond. Contemporary news reports suggest he rescued the violin by holding it above his head and sliding down the evacuation slide, with fellow passangers joking he should use it as a paddle.