The director of the Park Lane Group died of cancer aged 91 on 30 January 2022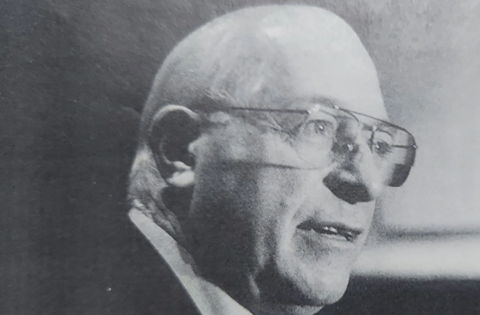 John Robin Marcel Woolf was born on 12 April 1930 in Nice, France. In 1940, Woolf and his father Hermann, a translator, fled to England during the Second World War. Through a journey that took them via Marseille, Gibraltar and Plymouth, they managed to reach London to join Woolf's mother, Antoinette, and his older brother Ian.
Woolf had played the violin since childhood, performing in various London orchestras from the mid-1940s. In 1952 he joined the second violins of the orchestra at the Royal Opera House, moving on to the first violins in 1974 and leaving in 1995.
In 1956, Woolf founded the Park Lane Group (PLG), a concert platform to provide support and performance opportunities for young musicians and composers. He continued to run the group for 65 years, with the help of a committee and funding from gala events, musical trusts and the Arts Council.
PLG provided numerous concert opportunities for over 1600 musicians, including performances at the Purcell Room in the Southbank Centre at its opening in 1967, as well as other significant venues including St Martin-in-the-Fields and St James's Piccadilly. It counts among its alumni an impressive list of musicians who have gone on to forge successful careers, including the Nash Ensemble, the Belcea Quartet, the Arditti Quartet; violinists Clio Gould, Anthony Marwood and Tamsin Waley-Cohen; violist Lawrence Power and cellists Steven Isserlis, Moray Welsh and Rebecca Gilliver.
Woolf's work with the PLG continued into the pandemic, organising livestreamed lunchtime concerts from St James's, Piccadilly and Holy Sepulchre church, High Holborn. An upcoming concert on 21 March will celebrate the 65th birthday of composer Sally Beamish, as well as commemorate the PLG's 65th anniversary.
Woolf was widely appreciated for his work, having been appointed MBE 1974, an honorary member of the Royal College of Music in 1981 and honorary fellow of the Royal Academy of Music in 2007.
He is survived by his son from his previous marriage to Catherine Roberts, Andrew, a jazz musician.