The violin professor was 83 years old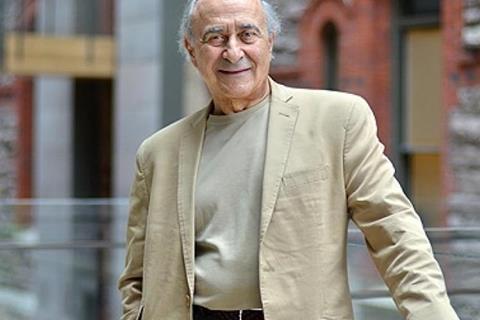 The highly respected violin professor Victor Danchenko has died. He was 83.
Born in the Soviet Union, Danchenko made his solo debut at age 16 with the U.S.S.R's State Symphony Orchestra. He later graduated from the Moscow Conservatory, where he studied with David Oistrakh. His numerous awards included the gold medal in the Soviet National Competition and the Ysaye Gold Medal.
In 1977 Danchenko emigrated to Canada, and taught in Toronto and Baltimore, where his sister Vera joined the piano faculty.
He was a professor at Curtis, and taught internationally at summer festivals. Until his death, he taught at The Royal Conservatory of Music's Glenn Gould School in Toronto. He also served on the juries of many international competitions and taught master classes around the world.
Among his former students are Martin Beaver, Soovin Kim, Nicholas Kendall, Timothy Fain, Ryu Goto and Misha Simonyan, as well as students who went on to be concertmasters of the New York Philharmonic, Boston Symphony, Los Angeles Philharmonic, St. Louis Symphony, National Symphony, Toronto Symphony, and European and Asian orchestras.
Perhaps it's not suprising then, that Danchenko had a reputation for being exacting. On Facebook, his colleague David Russell describes an occasion when Danchenko had asked a student to prepare Wieniawski's Scherzo-Tarentelle. 'Enthusiastically, the student went to buy the music… (buy. the. music.),' says Russell: 'He told me, " I stayed up all night practicing it and took it to Mr. Danchenko the next morning."
Russell continues: 'He walked into Victor's studio and Victor said, "Play for me Wieniawski Scherzo-Tarentelle." So the student played it. The whole piece. Without interruption. On one night's practice.Victor offered his opening comment: " Well first of all, the intonation isn't bad— IT'S NON- EXISTENT!!!" It went downhill from there.'
Yet, Russell says: 'To those he would allow to see it (Victor was) a warm and affectionate human being', and many of Danchenko's students and colleagues have joined Russell in expressing their admiration and regard for the violinist.
According to a former student Igor Yuzefovich: 'We lost a man who embodied musical excellence, discipline, devotion and attention to detail, both in the musical and personal sense. He taught us the love for the instrument and the music, and worked tirelessly to instill that in us, his musical children.'