The German cellist leaves his position at Frankfurt Radio Symphony to take up his new role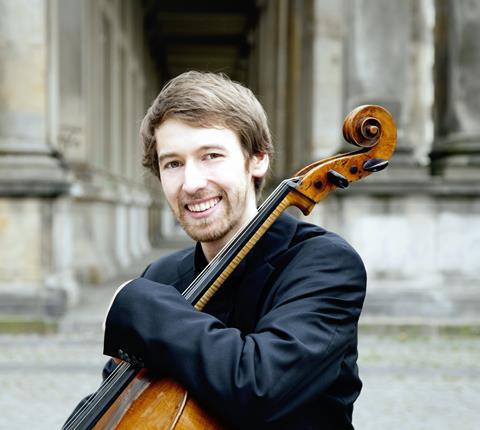 Valentino Worlitzsch has been appointed 1st principal cellist of Leipzig Gewandhausorchester.
In addition to his orchestral work, Worlitzsch's playing has earned him many accolades, winning first prize at the German Music Competition in Bonn and the International Music Competition 'Pacem in Terris' in Bayreuth, as well as special prizes at the 'Ton und Erklärung' Competition, the Grand Prix Emanuel Feuermann in Berlin and at the Leoš Janáček International Competition in Brno.
As a soloist, Valentino Worlitzsch has performed with ensembles including the Amsterdam Sinfonietta, the Beethoven Orchestra Bonn, the Düsseldorfer Symphoniker, the Frankfurt Radio Symphony, the Munich Chamber Orchestra, the Munich Radio Orchestra and the Royal Chamber Orchestra of Wallonia. He is also a regular guest at festivals including the Schleswig-Holstein Musik Festival, the Festspiele Mecklenburg-Vorpommern, the Rheingau Musik Festival, the Ludwigsburg Festival and the Heidelberger Frühling.
In this video, he performs Tchaikovsky's Rococo Variations with Frankfurt Radio Symphony, conducted by Alondra de la Parra:
Watch: An unusual piece for cello and organ by Saint-Saëns
Read: Pacem in Terris competition awards cellist Valentino Worlitzsch €10,000 first prize