22-year-old Hungarian cellist Temesvári Bence is laureate of several international competitions and music festivals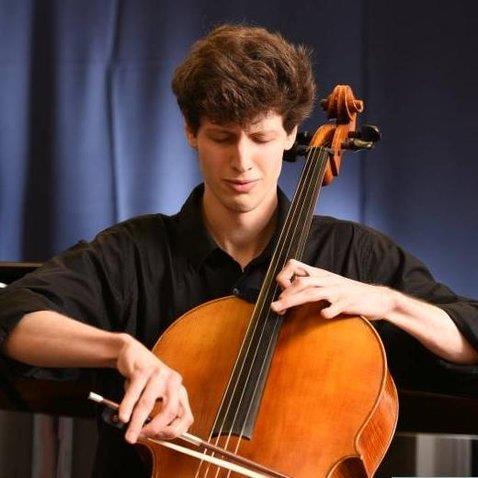 Clarification 22 December 2021: Temesvári Bence has been appointed assistant principal, not principal cello.
The Wiener Symphoniker has announced Temesvári Bence as its new principal cello. Born in 1999, Hungarian Bence began playing cello at the age of six, In 2015 he began studies at the University of Music and Performing Arts in Vienna with Robert Nagy, Peter Somodari and István Várdai.
Bence has enjoyed considerable international competition success, including first prize at the David Popper Competition in Hungary in 2017; second prize in 2018 and a Grand Prix in 2019 at 'Talents for Europe' in Slovakia; and the first prize at the Mahler Competition in the Czech Republic in 2019. In 2020, he won the first prize at the Danubia Talents International Competition in Vienna and the first prize at the International Competition in Treviso.
He begins his new role having been a member of the Vienna Philharmonic Orchestra Academy. He has won full scholarships for numerous festivals and courses, including the Vienna Philharmonic Orchestra chamber course, Interlochen Center for the Arts Summer Camp, European Union Youth Orchestra and the Pacific Music Festival.