Manuscript fascimile and transcript for lost unfinished Ysaÿe sonata now available to view online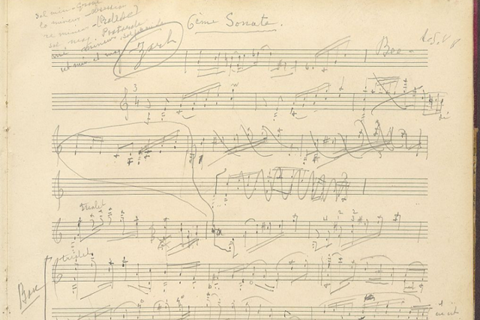 A previously undiscovered Sonata for solo violin by Eugène Ysaÿe has been performed in Brussels by French violinist Philippe Graffin (pictured). Written some time between the composer's fifth and sixth published sonatas, the work was discovered by Graffin among papers given as part of a bequest to the library of the Brussels Conservatoire.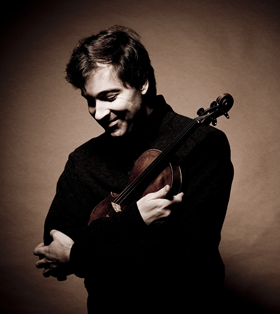 'Josef Szigeti once visited Ysaÿe in the Belgian resort town of Knokke,' says Graffin. 'While there, he saw a green sketchbook of Ysaÿe's that he described as "very precious" and containing many marvellous things. After Ysaÿe's death, the sketchbook passed to Philip Newman, a British violinist, and then to French violinist Josette Lavergne, who left her collection to the Conservatoire here in Brussels.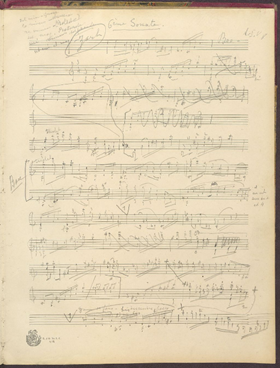 'When I was shown the manuscript,' Graffin explains, 'I saw the title "Sixth Sonata" but, to my amazement, I didn't recognise the music beneath it. It wasn't a sketch but a very elaborate first draft. There was a very substantial first movement, a canzone-like second movement, and a third movement that was only two-thirds completed.' Graffin analysed the structural principles of Ysaÿe's six published Sonatas and used them alongside material from the 'new' piece to complete its final movement.
'It's at least 98 per cent Ysaÿe's work,' he says, 'and a wonderful new addition to the repertoire.' The manuscript of the Sonata, which will be known as Sonate posthume op.27 no.6bis, is now available to view on the website of the Brussels Conservatoire, along with modern transcriptions and historical notes as part of the Lavergne manuscript page.
A short film about Graffin's premiere performance and recording of the work will be released later this year.