The decision by the Passport Office came just hours after the cellist posted an appeal on Facebook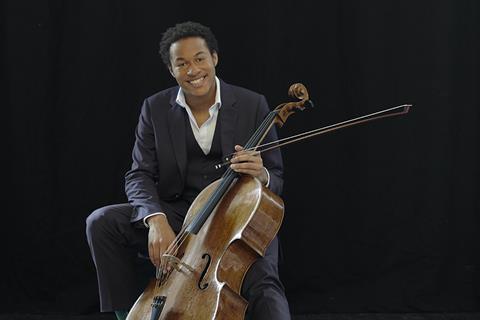 The UK's Passport Office has sensationally reversed the decision to refuse a passport to superstar cellist Sheku Kanneh-Mason. The decision came a few hours after a message on his Facebook page went viral, generating numerous comments from the music community.
A source close to the cellist revealed to The Strad: 'With all of the high-profile comments, the passport office finally direct-messaged Sheku on Twitter […] Early this evening they reissued the passport and couriered it over to his flat.'
A Home Office spokesperson said: 'We apologise to Mr Kanneh-Mason for any inconvenience caused as a result of this incident, which was due to human error. We have now issued him with a replacement passport.'
Kanneh-Mason had earlier posted the following message: 'Applied for an additional British Passport with the approval of Home Office to assist with applications for visas and international work permits in this post #Brexit #Covid world along with my sister, pianist Isata Kanneh-Mason. Appointments 15 mins apart, identical paperwork submitted. She receives original passport and second one within a week. Mine comes back cancelled 10th June (expiry 2029). Since then, despite constant calls I have NO explanation, NO forthcoming assistance and NO way of playing the engagements I am contracted to play. Ideas appreciated asap please'
The post then linked to the Facebook pages of UK home secretary Priti Patel, culture secretary Oliver Dowden and the Department for Digital, Culture, Media and Sport.
Read: Culture minister rejects visa-free touring passport for UK musicians
Read: Sheku Kanneh-Mason loaned 1700 Gofriller cello
Read: Sheku Kanneh-Mason on his signature dance move
Photo: Jake Turney