A parliamentary debate stemming from a successful online petition ended with MP Caroline Dinenage saying the idea was 'not consistent with Brexit'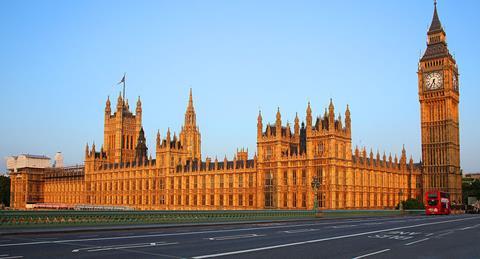 Members of the UK Parliament debated the arrangements for touring professionals and artists in the EU following the Brexit deal on 8 February. The debate arose from an online petition that garnered 284,185 signatures. Responding to a number of MPs' remarks, culture minister Caroline Dinenage said the EU's proposed solution was part of a wider package that was 'not consistent with the manifesto commitment to take back control of our borders', nor was it 'consistent with the idea of Brexit that the majority of people in this country voted for'.
Dinenage also claimed that the UK government had put forward a 'very straightforward' proposal to allow musicians to travel without work permits, drafted 'in consultation with experts from the UK to creative sectors'. She added: 'Quite simply the EU rejected this proposal.'
'This isn't a blame game,' she added. 'The outcome of the negotiations is deeply regrettable for all our sectors. It is not the deal that [the Department for Culture, Media and Sport] or the Government wanted, and it is not the deal that the negotiators pushed for. As I have said before, my door and our door remain 100% open. There is scope to return to this issue in the future if the EU should change its mind.'
Read: UK rejected visa-free travel for touring musicians in the EU - yet blamed Brussels for permit blow
Read: MPs to debate EU work permit for musicians
Read: ISM launches new Visa and Work Permit Advice Service for members
Among the MPs presenting the musicians' case was Kevin Brennan, who felt the issue had been 'shunted into the irrelevant sidings of post-Brexit immigration policy'. Harriet Harman MP said: 'Without a deal on visa-free touring, the costs in time and money of dealing with 27 different regimes - of getting certificates and paying for visas and carnets - will undermine touring and cut a swathe through our music sector. This is not a Covid problem, though Covid has made things immeasurably worse, and it is not a Brexit teething problem, either. It will be enduring unless it is sorted out.'
David Warburton MP said that cabotage limits on the size of trucks 'makes conventional touring impossible' and called for an exemption on cabotage and visa waivers for artists. In her summing-up of the debate, chair Catherine McKinnell MP said: 'We are the country that gave the world the Beatles, the Rolling Stones, Britpop, Elton John, Queen and other cultural exports that are revered around the world. It would be an absolute tragedy if we were to lose that status as a cultural hub.' The full transcript of the hour-long meeting can be viewed here.
The UK Musicians' Union is campaigning for the UK government to return to the negotiating table, and to 'work with European colleagues to pressure the EU to do the same'.