The Dundee-born musician performed with the London Philharmonic Orchestra for 25 years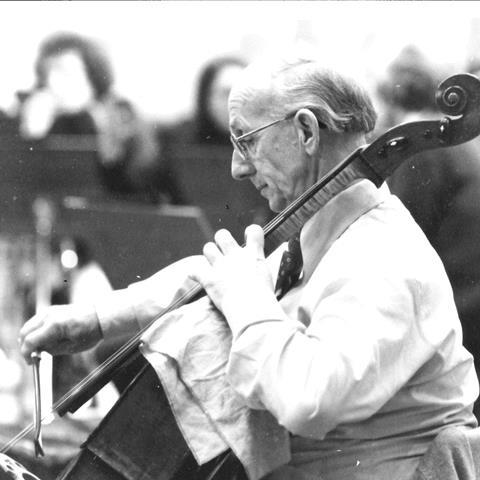 Scottish cellist Alexander Cameron, who served for two decades as principal cello at the London Philharmonic Orchestra, died on 24 March, a day before his 101st birthday. He also taught at London's Royal Academy of Music (RAM).
Born in 1922 in Dundee, Cameron studied under Douglas Cameron at London's Royal Academy of Music (RAM), winning several prizes for cello and chamber music. He was principal cello at the Royal Opera House while Georg Solti was musical director, before being hired by the LPO as principal cellist in 1963. He continued in that role until 1983, appearing on several occasions as a soloist with the orchestra, and can be heard on many recordings. 'His orchestral solos and concerto appearances were distinguished by the beauty of his tone,' said an LPO statement at the time. He stepped down from the principal position in order 'to make way for younger blood' but continued to perform with the orchestra until 1988.
Cameron was also appointed professor and fellow of the RAM. He played a cello made by G.B. Rogeri in 1693.
Photo: courtesy LPO