A violin from Stradivari's 'golden period' in an excellent state of preservation graces our July cover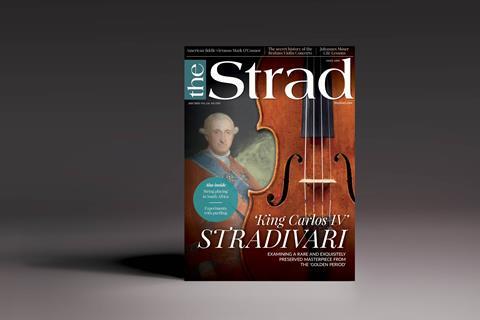 ANTONIO STRADIVARI 'KING CARLOS IV' VIOLIN 1709 A masterpiece from the 'golden period', the instrument is in an excellent state of preservation. Florian Leonhard examines its history and present condition
MARK O'CONNOR The American fiddle player talks to Alexandra Petropoulos about his early successes, improvisation, and his own particular approach to string teaching
SOUTH AFRICAN STRINGS FOUNDATION Double bassist Leon Bosch reports from the organisation's first live convention, which took place in the city of Gqeberha from 17 to 20 March this year
FEMALE VIOLINISTS AND THE BRAHMS CONCERTO While several male performers shunned the virtuosic masterpiece in its early years, many of its principal advocates were women, as Tatjana Goldberg explains
SESSION REPORT British violinist Madeleine Mitchell talks to Harry White about her latest recording, which brings together works by composers with a connection to her
PURFLING EXPERIMENTS Mike Dunham reports on the 2022 Oberlin Violin Makers Workshop, where a group of luthiers looked to find a practical method of making purfling strips
In our regular sections:
IN FOCUS A c.1840 violin by Georges Chanot I
TRADE SECRETS Making a fingerboard template
MY SPACE South African maker Svend Christensen
MAKING MATTERS How to create an f-hole template using design software and CNC
MASTERCLASS Thomas Demenga on the last two movements of Debussy's Cello Sonata
TECHNIQUE Cellist Richard Tunnicliffe on achieving lightness in the left hand
LIFE LESSONS With cellist Johannes Moser
OPINION Rethinking the last two movements of Beethoven's String Quartet op.135
POSTCARD FROM ORLANDO The American String Teachers Association's 2023 conference
POSTCARD FROM COPENHAGEN The Carl Nielsen International Chamber Music Competition
FROM THE ARCHIVE A reader meets Italian luthier Carlo Bisiach in a letter from July 1933
SENTIMENTAL WORK Edicson Ruiz describes playing Bach's Cello Suites on the double bass
Print subscribers will receive a poster of the Stradivari 'King Carlos IV' 1709 violin, as well as The Strad 2023 Accessories Supplement
Plus, in your July digital edition:
Listen to clips from Madeleine Mitchell's new album Connections, along with photos of her with composers Wendy Hiscocks, Michael Berkeley, Martin Butler and Howard Blake
More photos of our featured instrument, the 'King Carlos IV' Stradivari, including close-ups and interior shots
Bonus images from the Handel Hendrix House, the Mayfair home of the 18th-century composer, which has just reopened after a two-year renovation
More from the American String Teachers Association's annual conference in Orlando, Florida
A selection of pictures from the Carl Nielsen International Chamber Music Competition, including the prize-winning Kleio, Novo and Hana quartets
Extra images of folk fiddler Mark O'Connor, including his collaborations with Yo-Yo Ma, Benny Thomasson, Roy Acuff, Norman Blake and Sam Bush
And clips from the trio of albums this month bedecked with the title: 'The Strad Recommends'
The digital magazine and print edition are on sale now, or subscribe to access the entire magazine online here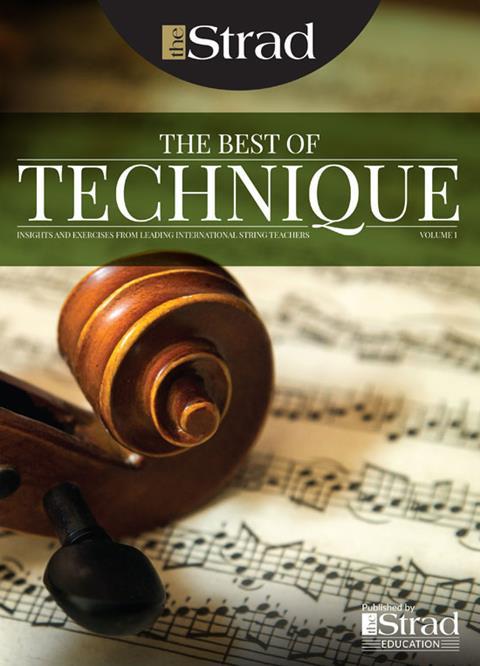 In The Best of Technique you'll discover the top playing tips of the world's leading string players and teachers. It's packed full of exercises for students, plus examples from the standard repertoire to show you how to integrate the technique into your playing.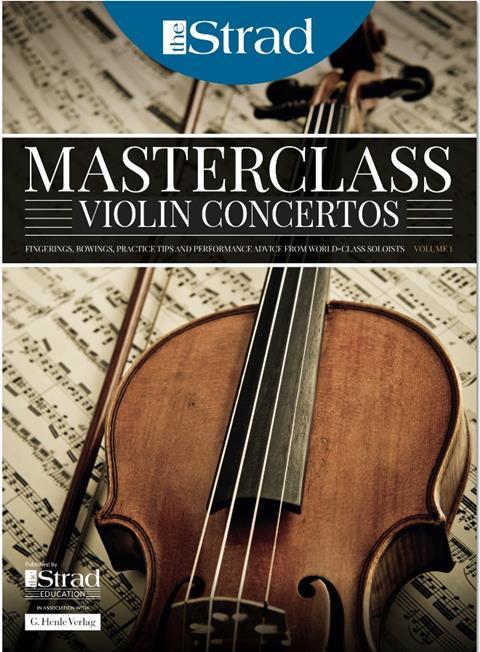 The Strad's Masterclass series brings together the finest string players with some of the greatest string works ever written. Always one of our most popular sections, Masterclass has been an invaluable aid to aspiring soloists, chamber musicians and string teachers since the 1990s.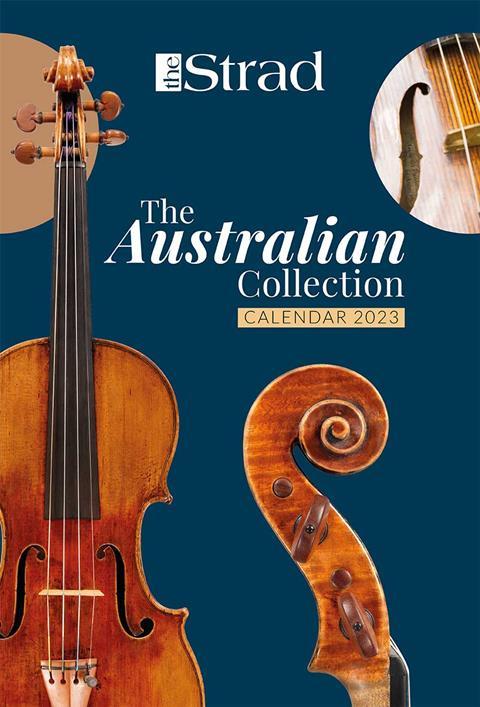 This year's calendar celebrates the top instruments played by members of the Australian Chamber Orchestra, Melbourne Symphony, Australian String Quartet and some of the country's greatest soloists.