How the social and political upheavals of 18th-century Europe affected Stradivari and his later instruments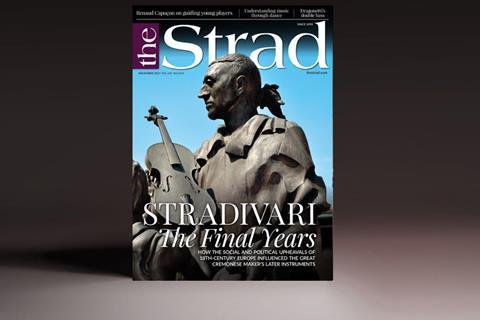 The Strad December 2017 issue is out now, in which Andrew Dipper explores the turbulent social and political times in Cremona from 1702 to Antonio Stradivari's death in 1737, in first of a two-part article.
French violinist Renaud Capuçon joins us for a discussion about how teaching is just as beneficial for the tutor as for the student – provided a sense of realism prevails; we investigate how musicians can improve their understanding of repertoire – from early music to cutting-edge new music – by working with dancers; and Steven Isserlis tells us about the experience of recording on a W.E. Hill & Sons holiday cello which was played in the First World War trenches
British double bassist and composer Barry Guy talks about his penchant for writing and performing works that cross musical genres; and Thomas and George Martin and Martin Lawrence explain how Dragonetti's Gasparo da Salò double bass had a seismic effect on English bass making.
In our regular sections: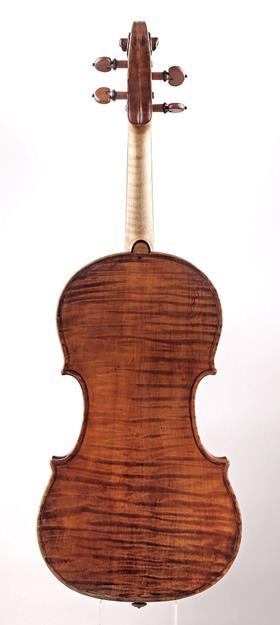 In Focus features an 1856 violin by Giuseppe Rocca; David Finck explains his method for making a bespoke hand plane in Trade Secrets; My Space features the workshop of California-based luthier Eric Benning; plus Marilyn Wallin on how instrument sound testing has changed in recent years.
In our monthly Masterclass, Johannes Moser marks up the first two movements of Brahms's Cello Sonata no.1 op.38; Violinist Tomas Cotik's exercises to release tension and improve movement in Technique; violinist Aaron Rosand tells us his Life Lessons; Postcards from the gathering of the International Viola Society in New Zealand and the 2017 Trondheim Chamber Music Festival in Norway; a closer look at the Coull Quartet's long-term residence at Warwick University; plus Daniel Müller-Schott on his love for Shostakovich's First Cello Concerto
We also bring you news of the latest competitions, products and auctions, and comprehensive reviews of concerts, CDs and books.
The digital magazine and print edition are on sale now.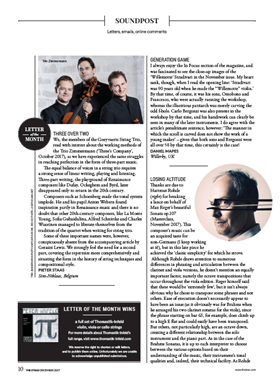 Contribute to The Strad
Do YOU have something to say about the new December issue – or about the strings world generally? If so, why not email thestrad@thestrad.com with a Letter to the Editor?
Our Letter of the Month always receives a full set of Thomastik-Infeld violin, viola or cello strings – your choice!