Cardi, who served as Gerard Schwarz's conducting assistant at the University of Miami, was 28 years old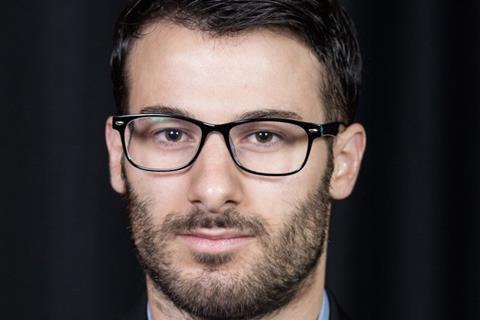 Former Juilliard student, the violinist and conductor Gregory Cardi, has died, aged 28. He was concertmaster of several college orchestras and Gerard Schwarz's conducting assistant at the University of Miami.
Born in Rhode Island, Cardi began playing the violin at the age of six, and made his solo debut with an orchestra at the age of ten. He served as concertmaster of the Boston Youth Symphony, as well as the Pacific Music Festival and Tanglewood Music Center orchestras.
He also took part in masterclasses with the concertmasters of the New York Philharmonic, Boston Symphony and Vienna Philharmonic.

He received his bachelor of music degree from The Colburn School, studying with Robert Lipsett, before going on to study for a masters at The Juilliard School with Catherine Cho and Metropolitan Opera concertmaster David Chan.
As an aspiring conductor, Cardi conducted the New World Symphony, the Pierre Monteux Festival Orchestra, the Eastern Music Festival Orchestra and Nashville SInfonietta. He served as Schwarz's assistant at the University of Miami, where he was associate conductor of the Frost Symphony Orchestra.
He designed and presented music projects in schools, museums, and children's hospitals, and brought classical music into juvenile detention centres in collaboration with South Florida Cares, an organisation focused on supporting young people with mental health and wellness.
He was previously a nationally ranked tennis player - reaching the position of No.2 in New England.
Tributes have been pouring in on his Facebook page. Grace Choi writes:
'Whatever was tormenting you, I hope you've been freed from. I really wish that…Why does it feel like such a tragedy often hits the most tender-hearted, first-rate of people?'
Mia Laity writes: 'It floors me how much he managed to do in the short time he was here, while carrying such a heavy weight. Underneath his wacky sense of humor, Greg was a genuine, kind, and sensitive person. He was a sincere musician, an ego-less rehearser, and always focused on reaching forward. I would get so mad when he seemed to not see how good he already was so I told him often, though I don't know if he ever believed me.'
Meanwhile Annie Shaw writes: 'Greg, you were one of a kind, and so loved by all that were lucky enough to know you.'