Dr. Ahmad Naser Sarmast relocated the Afghanistan National Institute of Music from Kabul to Lisbon, Portugal, where the school now enjoys a thriving music education programme, including a recent visit from cellist Yo-Yo Ma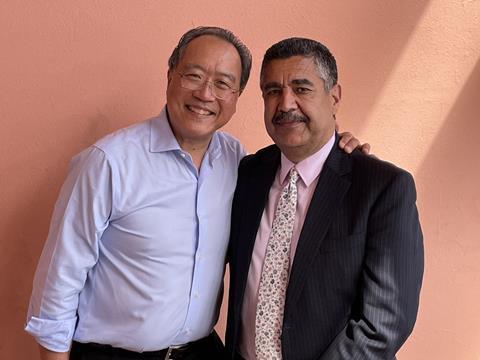 Dr. Ahmad Naser Sarmast, the founding director of the Afghanistan National Institute of Music (ANIM), will receive an honorary doctorate from the Juilliard School on 20 May.
A 2018 Polar Prize laureate, Sarmast led the entire school community from recently fled Taliban-occupied Kabul for Lisbon. Following a series of airlifts, the ANIM's students, faculty, staff and family members were not only granted asylum but also invited to resettle and rebuild in Portugal. Sarmast and ANIM continue to pursue their mission of transforming the lives of disadvantaged children, educating boys and girls together to help realise their artistic dreams.
A recent highlight included a visit from star cellist Yo-Yo Ma. On 29 March, Ma traveled to Lisbon to visit ANIM at its new home, collaborating with ANIM students on a performance of Mozart's Eine kleine Nachtmusik.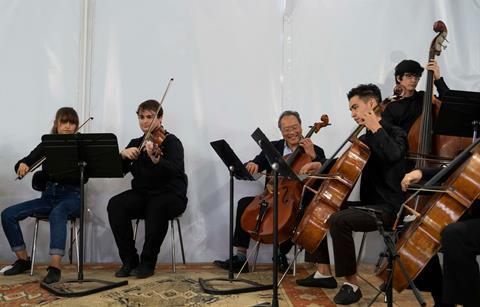 The honorary doctorate will be awarded next month at Juilliard's 117th commencement ceremony, where Sarmast will be recognized alongside his fellow 2022 honorees, dancer-choreographer Masazumi Chaya, bass-baritone Simon Estes, playwright Suzan-Lori Parks and composer-conductor Michael Tilson Thomas.
Sarmast commented, 'It's a great honour to receive this distinction from such an important institution as the Juilliard School of Music and Dance. I hope it will help focus international attention on ANIM's efforts to ensure the future of Afghanistan's rich but beleaguered musical heritage, and on the plight of those still living there, whose musical, educational and gender rights are currently being denied.'
Founded in 2010, ANIM is Afghanistan's first and only music school, giving Afghan boys and girls – many of them orphans who had worked on the streets to support themselves – the rare opportunity to learn in a coeducational setting, and to study both Western and Afghan music, while also receiving a general education. When the Taliban occupation jeopardised girls' secondary education and the practice of music itself, the ANIM community was forced to escape to Doha, Qatar, reaching its final destination of Lisbon in mid-December 2021.