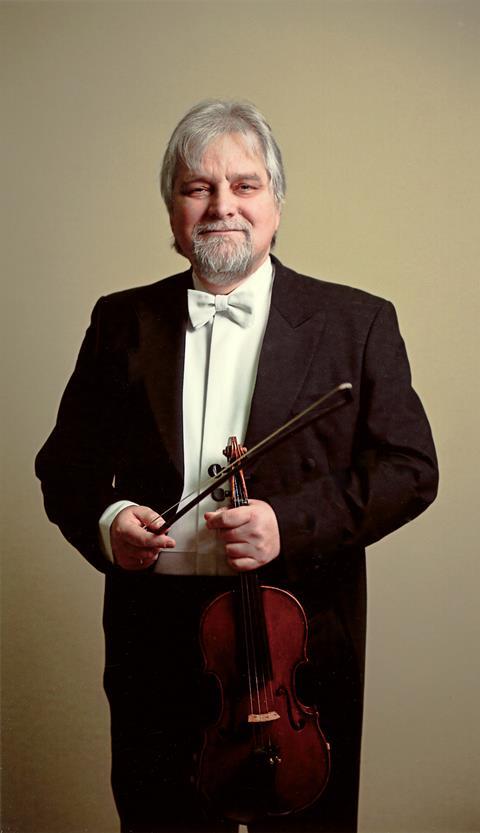 Axel Wilczok, who served as concertmaster of the Staatskapelle Berlin for more than 30 years, has died aged 66. A close associate of Daniel Barenboim since 1990, Wilczok was one of the first tutors at the Barenboim–Said Akademie and an important mentor at the West-Eastern Divan Orchestra.
Born in 1952, Wilczok began learning the violin with his father at the age of five. He went on to study with Yuri Yankelevich at the Moscow Conservatoire, and then at the Hochschule für Musik Hanns Eisler in Berlin. He toured Europe, the US, China and Japan as a soloist and first violin of the Berliner String Sextet, and became the Staatskapelle Berlin's concertmaster in 1984.
In addition, Wilczok was a professor at the Hochschule für Musik und Theater Rostock and taught regularly at the Kloster Schöntal International Masterclasses for Strings in Baden-Württemberg, and at the Winter Academy held in Kröchlendorff Castle, north Germany. Among his students at Rostock was Michael Barenboim. He worked with the West-Eastern Divan Orchestra from its inception in 1999 until 2011, and joined the Barenboim–Said Akademie in Andalusia, Spain, at its inception in 2015.