Catherine Myerscough's tenure was confirmed after an eight-month probationary period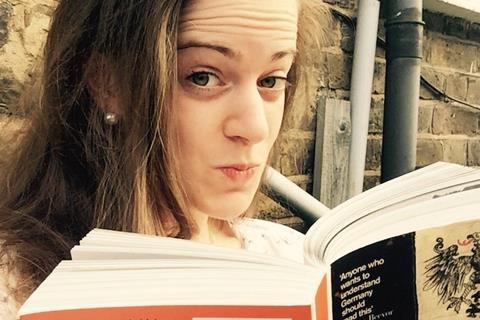 Following an eight-month probationary period, the NDR Radiophilharmonie, based in Hannover, Germany, has appointed the British violinist Catherine Myerscough as a new member of its 2nd violin section.
Myerscough, who studied in Cambridge, at the Guildhall School of Music and the Leipzig Felix Mendelssohn Bartholdy University of Music, came to Germany aged 24 to study the violin with Heime Müller, the former violinist of the Artemis Quartet.
She then enrolled on the Leipzig Gewandhaus's two-year Academy, continuing her violin studies with the professor Carolin Widmann. It was in Leipzig that she became acquainted with Andrew Manze, principal conductor of the NDR Radiophilharmonie.
On her new appointment with the orchestra, she is enthusiastic. 'Here, colleagues are so open and flexible, musically, there is so much variety', she told NDR.de. 'That's exactly what I like and what is so important to me!'