BBC Young Musician of the Year winning cellist tops the UK classical album chart and enters the main chart at no.18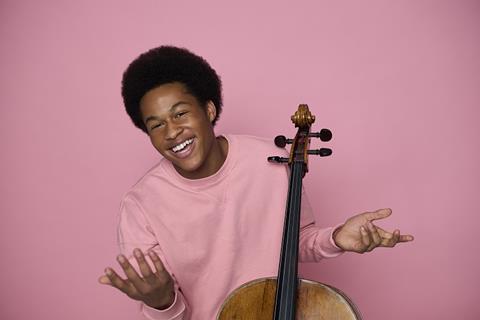 British cellist Sheku Kanneh-Mason's debut album Inspiration has entered the Official UK Albums chart at no.18 as well as hitting the top spot of the classical album chart.
Kanneh-Mason, who became BBC Young Musician of the Year 2016, is currently sudying at the Royal Academy of Music in London.
The album features Shostakovich's Cello Concerto no.1 as a centrepiece, but also includes a selection of shorter works and arrangements. One of these is Kanneh-Mason's own reworking of Bob Marley's 'No Woman, No Cry'.
'As a classical cellist, I can't quite believe I've made the Top 20 in the pop charts with my first ever album,' he said. 'It has been an amazing experience and I'm very grateful to everyone who's supported me. I hope the pieces on this album inspire others the way they've inspired me.'