Tim Homfray watches the sibling duo perform at London's Barbican on 4 July 2021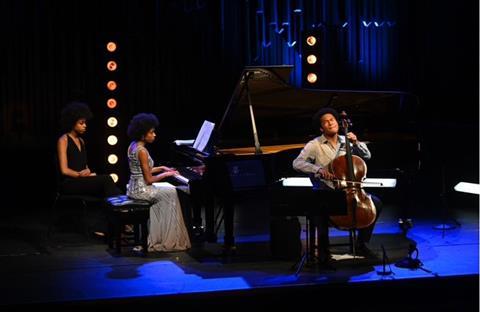 Frank Bridge and Benjamin Britten were the main composers here, with a sonata each and some shorter works besides. The Allegro ben moderato first movement of Bridge's D minor Sonata moves quickly from mellowness to high passion, particularly in the hands of Sheku Kanneh-Mason, playing with great tonal power, fierce vibrato and closed eyes. There were several more such impassioned peaks in this movement which he scaled with increasing emotional intensity, all folded into a wonderful exploration of Bridge's wide-ranging melodic lines. There was tonal variety and responsiveness to the complex lyricism of the Adagio, and a triumphant D major finish to the final colourful Allegro.
There are many more and different colours in Britten's Sonata, with technical challenges to match. He plucked away splendidly in the second-movement Scherzo-pizzicato, produced great glissando swoops in the busy Marcia, and crisp ricochet bowing in the final Moto perpetuo. Here too the Kanneh-Masons showed what a fine sibling team they make, passing scalic fragments back and forth in the opening Dialogo and building to another ecstatic climax in the third-movement Elegia.
Elsewhere, Sheku Kanneh-Mason brought gritty attack to the astringent double-stops of Britten's Tema Sacher, fervid intensity to a couple of Rachmaninoff songs, and geniality to a set of Bridge miniatures.
TIM HOMFRAY