18-year-old cellist Lionel Martin took first prize at the competition in Hanover, organised by the Cultural Committee of the Germany Economy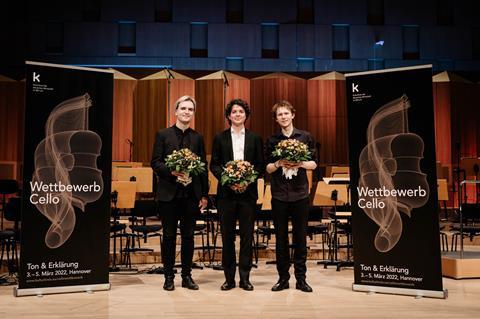 German cellist Lionel Martin, 18, has won first prize and €10,000 at the Ton & Erklärung cello competition in Hanover, Germany, which took place from 3 to 5 March and included 15 cellists. The competition was in cooperation with NDR Kultur radio and with the NDR Radiophilhamormie orchestra. Iranian conductor Kossein Pishkar conducted the orchestra in the finals.
As well as concert engagements, Martin has also received the opportunity to premiere the competition's commissioned work. Martin studies at the Zurich University of the Arts in Switzerland with Professor Thomas Grossenbacher and is a previous winner of the Young Artist of the Year at the Festival of Nations in Bad Wörishofen. He is on a scholarship from the Anne-Sophie Mutter Foundation and is supported by the SWR2 New Talent programme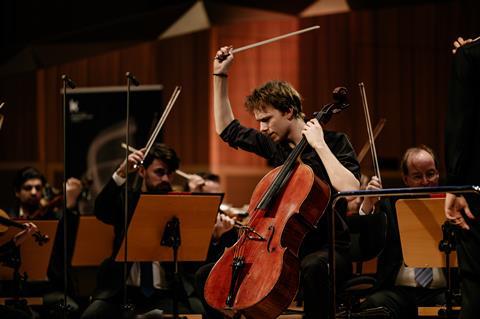 Chairman of the jury, German cellist Daniel Müller-Schott said of Martin, 'He convinced the jury with the seriousness of his playing. His introductions were inspiring and he succeeded in powerfully depicting every element of the diabolical abysses of Schostakovich's first cello concerto.' The jury also included cellist Maximilian Hornung, music critic Dr. Eleonor Büning, Bettina Taheri-Zacher from NDR Kultur radio, and the Cultural Committee of the German Economy, chaired by Dr. Tobias Wollermann.
Second prize and €5,000 were awarded to German cellist Joel Blido, 23. He currently studies as a postgraduate student at the Hochschule für Musik Franz Liszt in Weimar, Germany. Third prize and €3,000 went to Austrian cellist Moritz Huemer, 22. Both also receive concert engagements. Russian cellist Ivan Skanavi, 25, was awarded a special prize worth €1,000 for his performance of Alfred Schnittke's Cello Sonata no.1.
The prizewinners concert will take place in October, during the 71st Annual Meeting of the Culture Committee of the German Economy, who organised the competition. The committee is an independent network putting together German companies, businesses, foundations and prominent artists to promote artistic fields in Germany.