$7600 will be divided amongst this year's laureates.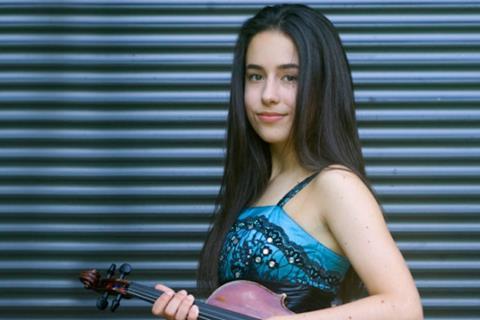 The 10th Polish National Violin Competition Zdzisław Jahnke in Poznań, Poland has announced its prizes.
First prize goes to the 20-year-old violinist Barbara Żołnierczyk - currently studying with Bartosz Bryła and Karina Gidaszewskiej at the I. J. Paderewski Academy of Music. Żołnierczyk is a former prize winner at the Karol Szymanowski, Heinrich Wilhelm Ernst and Serwaczyński International Violin Competitions.
Second prize was awarded jointly to 19-year-old Wiktoria Białostocka and 17-year-old Wojciech Niedziółka.
Third prize was awarded to 21-year-old Justyna Grudzień.
Joint fourth prize was awarded to 22-year-old Bartosz Skibiński and 21-year-old Karolina Podorska.
Read: Cellist and violinist win 2020 Concert Artists Guild competition
Read: Oskar Nedbal International Viola Competition announces winners
Read: Leonid Kogan competition announces some of its winners
$7600 will be divided amongst this year's laureates. Open to Polish violinists between the ages of 16 and 30 years of age, this year's competition was held as a closed event - without an audience.
The 2020 jury comprised: Bartosz Bryła (Jury Chair), Łukasz Błaszczyk, Andrzej Gębski, Wiesław Kwaśny, Adam Mokrus, Jarosław Pietrzak, Paweł Radziński and Małgorzata Skorupa.