Katarzyna Bryla-Weiss has regularly freelanced with the orchestra over the last seven seasons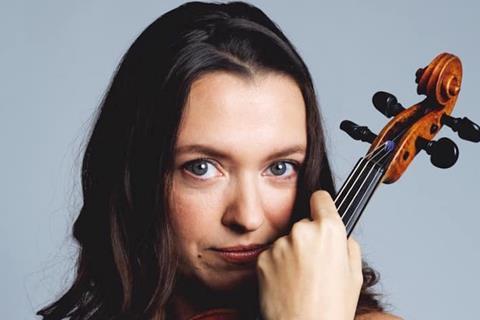 The Orchestra of St. Luke's, in New York City, has announced the appointment of the American violist Katarzyna Bryla-Weiss, who has regularly freelanced with the ensemble over the last 7 seasons.
A graduate of the Peabody Institute of Music, Bryla-Weiss currently serves as a member of the New York City Ballet Orchestra and the New York Pops Orchestra. She was a soloist with the Baltimore Chamber Orchestra in their tour of China in 2010, and has performed in music festivals including the Classical Tahoe, the Napa Valley Music Festival and Music@Menlo.
Her teachers have included Christian Tetzlaff, Bartosz Bryla, David Cerutti, Jadwiga Kaliszewska, Hongang Li and Herbert Greenberg.