The cellist receives the prize in a ceremony later this month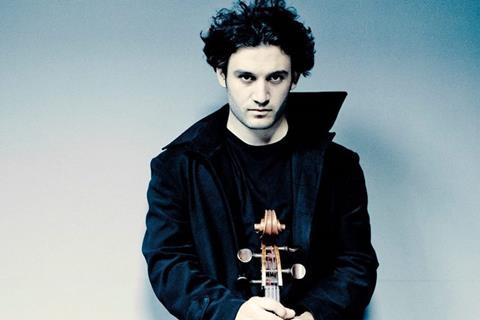 Nicolas Altstaedt has been named as the latest recipient of the Duisburg Music Prize. The 36-year-old German-French cellist will be awarded €10,000 by the Köhler Osbahr Foundation in a ceremony on November 18th.
Altstaedt, who was one of the last pupils of the Russian cellist Boris Pergamenschikow, is a regular guest soloist with many international ensembles. As a 'BBC New Generation Artist', he performed with all the BBC orchestras from 2010 to 2012 and was the Duisburg Philharmonic's 'Artist in Residence' for the 2016/17 season.
He has won numerous international prizes, including the Credit Suisse Young Artist Award in 2010, making his debut with the Vienna Philharmonic under Gustavo Dudamel. He is also building a parallel career as a conductor, having taken over from Ádám Fischer as chief conductor of the Austro-Hungarian Haydn Philharmonic in Eisenstadt in 2015.
Founded in 1990, the Duisburg Music Prize is awarded annually in the German industrial city for 'Outstanding achievements in the field of music'. Previous recipients include Yehudi Menuhin, Hans Werner Henze and Frank Peter Zimmermann.