Peter Quantrill hears a performance of Lutosławski at the Royal Festival Hall on 1 October 2021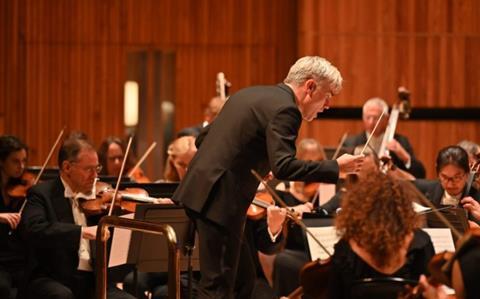 Though the Cello Concerto of Lutosławski is now over half a century old, and the most modernist work in the genre to claim a toehold on the repertoire, its reception still tends to be dominated by the explicitly political mode of performance promoted by its dedicatee Rostropovich. Nicolas Altstaedt demonstrated what the concerto's exhilarating adventure might offer once liberated from a straightforward 'one against many' narrative.
There's nothing in the concerto rulebook about writing the soloist's cadenza as the opening chapter, for example, but Altstaedt seized the opportunity to draw a wry, paradoxical sketch – true to the composer's marking of 'indifférent' – of a protagonist inclined to contemplation and only reluctantly drawn into banter and conflict. Edward Gardner handled the obstreperous trumpets, aleatoric interventions and Bartókian moonlit textures with a light touch while giving Altstaedt the space to lead the argument.
The central cantilena took on striking significance as an Orphic taming of the furies, articulated as a lyrical arch of melody and infused with the passion that outstanding accounts of modernist masterpieces find bubbling under their reflective surfaces. Altstaedt's flair and high-wire athleticism carried all before him in the finale: the denouement arrived almost as a relief, like the bad end to a black comedy rather than a tragedy, and without the solipsistic collapse of more conventionally 'heroic' interpretations.
PETER QUANTRILL
Photo: Mark Allan