The Continuo Foundation will award organisations up to £10,000 to help create work for freelance musicians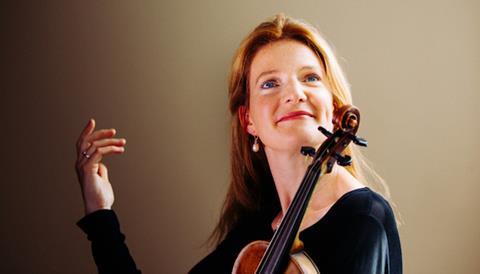 A new UK charity set up in response to the plight of period instrument ensembles effected by the pandemic is now accepting applications for its first round of financial aid.
The Continuo Foundation has raised £100,000 since it was established in October last year, and has attracted the support of Rachel Podger, Emma Kirkby and Roger Norrington. Its founder, Tina Vadaneaux, says: 'This remarkable response reflects the widespread recognition of the urgent need to retain … musicians whose virtuosity and scholarship underpin the sector, and to provide hope of a career in music for the next generation of artists.'
Read ABO opens applications for grants to champion music by historic women composers
Read Hardship fund launched for arts freelancers in Manchester
Read Lifeline grants from government's £1.57bn culture recovery fund announced
Grants of between £1,000 and £10,000 will be made to organisations creating work for freelance musicians while embracing 'innovative thinking and technology'. Applications are open until 23 February, while future funding cycles will focus on projects to engage new and more diverse audiences.
Among the Continuo Foundation's trustees is Hannah French, a presenter on BBC Radio 3's Early Music Show. 'Without urgent action, the UK's established tradition of excellence in historical performance, the work of well over 50 years, could be permanently damaged,' she says. 'This would have a devastating impact on the musicians, all freelancers, who depend upon these groups.'