Wigmore Hall and the Philharmonia were among the classical music organisations receiving the biggest funds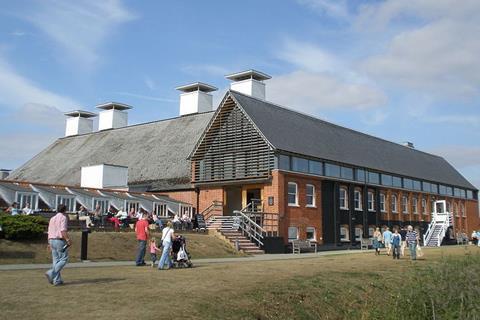 The full list of the 1385 English cultural organisations receiving funds in the first wave of funding from the UK government and the Arts Council has been revealed.
According to the Arts Council, 31 per cent of all grants (constituting 34 per cent of funding) went to organisations in London, with 14 per cent going to the south East. 12 per cent went to the "North West".
Among grants awarded to classical music institutions, some of the highest went to the Wigmore Hall (£1,000,000), the Philharmonia (£967,413), Snape Maltings (£950,000) and the Royal Philharmonic Orchestra (£996,702).
Read: Government announces £1.57 bn lifeline for arts and culture sector
Arts Council England has yet to reveal what percentage of applicants have thus far been awarded funds.
The list of classical music organisations receiving grants includes:
100 Club (£491,486)
Aurora Orchestra (£200,000)
Buxton Opera House (£530,643)
Candlelight Concerts (£228,000)
Chineke Foundation (£300,000)
City of Birmingham Symphony Orchestra (£843,000)
City of London Sinfonia (£75,000)
Classical Opera & The Mozartists (£99,452)
English Chamber Orchestra (£102,034)
Hackney Empire Ltd (£585,064)
Halle Concerts Society (£740,000)
London Bach Society (£50,000)
London Contemporary Voices (£50,000
London Philharmonic Orchestra (£650,000)
London Symphony Orchestra (£846,000)
Manchester Camerata Limited (£229,000
National Youth Choirs of Great Britain (£170,000)
National Youth Orchestra of Great Britain (£250,000)
Orchestra of the Age of Enlightenment (£75,000)
Orchestra of the Swan (£130,000)
Orpheus Sinfonia (£69,000)
Oxford Chamber Music Foundation (£50,000)
Philharmonia Limited (£967,413)
Royal Liverpool Philhamonic (£748,000)
Royal Philharmonic Orchestra Ltd (£996,702)
Shadwell Opera (£60,000)
Snape Maltings (£950,000)
St George's Brital (£564,916)
The Wigmore Hall Trust (£1,000,000)
The York Early Music Foundation (£50,000)