The orchestra has named 24-year-old Nathan Mierdl as its new first solo violinist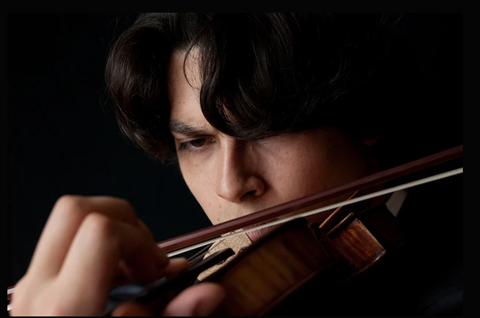 Read more news articles here
Orchestre Philharmonique de Radio France and its musical director Mikko Franck has announced a new leadership role for violinist Nathan Mierdl. Previously the orchestra's assistant concertmaster, Mierdl will begin his new role as one of the orchestra's first solo violinists, in rotation with Hélène Collerette and Ji Yoon Park.
Born in Frankfurt, Mierdl began his musical studies at the age of five. He was then attended the Conservatoire à Rayonnement Régional de Dijon (France) and subsequently studied under Christophe Poiget. He obtained his master's degree in 2018 at Conservatoire National Supérieur de Musique et de Danse where he studied under Roland Daugareil.
After studying at the Academy of the Orchestre Philharmonique de Radio France and the Academy of the Orchestre de Paris, he became a member of the Orchestre National de France before taking up his post as assistant concertmaster of the Orchestre Philharmonique de Radio France.
Mierdl has enjoyed international competition success, including second prize at the 2018 Menuhin Competition, senior division. He also won the Arte Concert Online Prize, the Composer Award and the Jonathan Moulds Award for Outstanding Potential. Mierdl is also winner of the 2013 Louis Spohr International Violin Competition of Weimar, and a laureate of the Mirecourt, Rodolfo Lipizer and Ginette Neveu violin competitions.
As a chamber musician, Mierdl founded the Gaïa Quartet in 2015. The ensemble obtained a master's degree in chamber music in 2019 under the leadership of Jean Sulen. In 2022, he joined Trio Metral.
He plays a violin made by the German violin maker Stephan von Baehr.