The ISM is calling for a bursary scheme to support prospective teachers during the cost-of-living crisis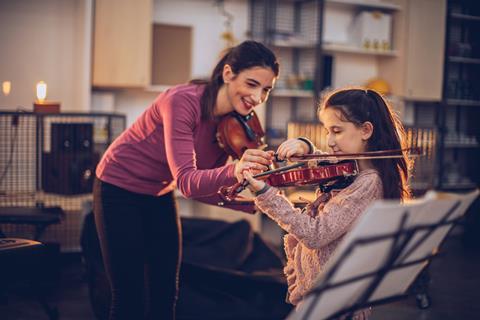 Read more news articles here
The Independent Society of Musicians (ISM) has responded to official Initial Teacher Training data from the Department for Education which shows that not enough music teachers are entering training to meet the needs of the future.
Analysis by the National Foundation For Educational Research (NFER) shows that music failed to meet its recruitment target again this year, with just over half (64 per cent) of the target met. In 2021, 79 per cent of the recruitment target in music was met.
ISM chief executive Deborah Annetts said, 'These figures are very disappointing and as we have previously warned, our fantastic music education workforce will need to grow in order to deliver the ambitions of the refreshed National Plan for Music Education.
'Our 2022 reports, 'Music: A subject in peril?' and 'The case for change' revealed real problems with the terms and conditions and size of the music education workforce, and these recruitment figures are further evidence of these issues.
'Music also does not have a bursary scheme. In order to attract the brilliant teachers of tomorrow during a cost-of-living crisis the Department for Education should reconsider and provide a bursary to help students during their study.'