Kidane has already worked extensively with the music education charity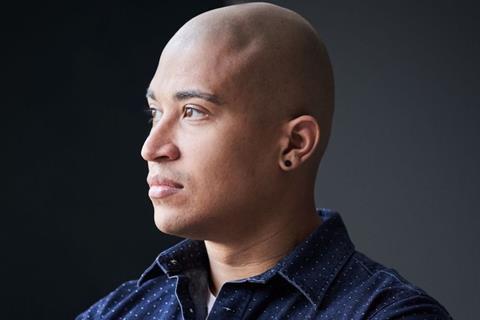 The music education charity Music Masters has announced composer Daniel Kidane as its latest Ambassador.
Daniel's work has been performed extensively across the UK and abroad. His compositions have also been broadcast on BBC Radio 3.
In past projects for Music Masters, Daniel has written solo violin music for Music Masters' 'Many Voices' commission in partnership with NMC Recordings, worked with 9-11 year old students in its Composer Club, and now has engaged with the charity's Year 4 students in a project focused on music for film through a brand new piece, 'At Once We Train', in partnership with BFI, which will receive its premiere during the charity's Big Give Christmas Challenge week.
Speaking of Daniel's new role, Daf Evans, Senior Learning Manager of Music Masters, said: 'We are proud that Daniel Kidane has now joined us as Music Masters Ambassador. Our Ambassadors play a vital role in our work. They inspire our students to be creative, to explore, and to find their own path in music. They demonstrate the importance of a diversity of voices and perspectives in our music industry. They also help us shine a light on the impact a high-quality music education can have on a young person, their families and their school communities. We are always challenging our Ambassadors to work with our children in new ways. Daniel is not only a fantastic role model for our students, but for other artists who seek to engage with new audiences and create a legacy of positive impact on our communities.'
Read: New partnership between Music Masters and YCAT gets underway with a new series
Read: London Music Masters names first organisations signed up to diversity audit tool
Read: London Music Masters announces new series of live educational sessions and activities
Speaking of becoming a Music Masters Ambassador, Daniel Kidane said: 'Music education is a vital aspect of providing young learners with a well-rounded education. When allowed to work in harmony with other subjects and areas of study, music helps youngsters grow in self-esteem, build essential skills and prepare for bright futures. Music Masters has been championing this vital work across the UK, even through these recent tough times, and that is why I am very happy to be joining the team as an ambassador. Having previously worked on multiple projects with them, I most recently worked on a collaboration with the BFI, bringing together film and music in a composition project where primary school students respond musically to film.'
The charity announced the news about Daniel's new role during the week of its Big Give Christmas Challenge, where the charity is aiming to raise £40,000 in total from midday on Tuesday 1 December to midday on Tuesday 8 December.