The Minister for Digital and Culture has commited to working with music organisations to find solutions to the touring issue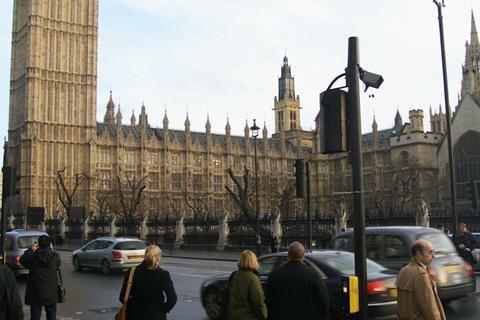 The Incorporated Society of Musicians and Musicians' Union have welcomed the UK Government's firm commitment to solve the major issues facing touring post Brexit.
On Tuesday, MPs from the Digital, Culture, Media and Sport Committee (DCMS) heard evidence from industry leaders including the Chief Executive of the Incorporated Society of Musicians (ISM), Deborah Annetts. The ISM warned that touring artists faced an 'extraordinary crisis' due to costly new barriers to performing in the European Union which include visas and work permits. The ISM called on the UK Government to negotiate a bespoke visa waiver agreement with the EU for the creative sector and enter bilateral discussions with key EU Member States to sort out work permit rules.
The ISM and the MU have welcomed the firm commitment of the Minister for Digital and Culture Caroline Dinenage to work with music organisations to find workable solutions to these issues including mobility. 'We understand that this commitment extends across the whole of Whitehall,' the organisations said in a press release.
The Government has also indicated that it hopes to start discussions with key EU Member states in the coming weeks to address issues regarding work permits. DCMS also confirmed that musicians travelling with portable musical instruments between the UK and the EU will not be subject to costly customs rules in the form of formal declaration or ATA Carnet and that guidance will be available as soon as possible.
The ISM and the MU have outlined their commitment to play an active and constructive role with the UK Government to fix the problems facing touring musicians after Brexit.
Read: Culture minister rejects visa-free touring passport for UK musicians
Read: ISM launches new Visa and Work Permit Advice Service for members

Read: UK rejected visa-free travel for touring musicians in the EU - yet blamed Brussels for permit blow
Commenting on these developments, ISM Chief Executive Deborah Annetts said: 'I was delighted to speak to MPs yesterday and it was fantastic to see that the Minister and civil servants at DCMS are fully committed to fixing the problems including mobility facing touring musicians after Brexit. We now need the same willingness from the EU so that both sides can come together to find workable solutions to the mountain of costs and red tape. 'The Creative industries contributed more than £111bn to the UK economy in 2018 but we have already been so badly affected by COVID-19. The ISM is ready to expand our ongoing activities to support the UK Government so that close cultural collaboration can continue after Brexit.'
Horace Trubridge, Musicians' Union General Secretary, said: 'Both the the MU and the ISM have amassed a large body of evidence and information that we are happy to share with the Ministers in order to work towards finding positive solutions for the problems that our world leading musicians and the ancillary workers currently face as a result of the breakdown in negotiations for our sector. Let's move forward together with the various Government departments in a spirit of cooperation to systematically remove the barriers that we have identified.'