Ministers are now being called upon to reveal exactly what took place during negotiations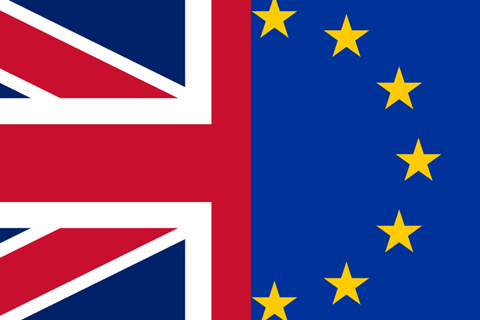 It has been revealed that a proposal to exempt performers for 90 days from the cost and burden of EU work permits was turned down by the UK during Brexit negotiations.
The UK Government is arguing it 'pushed for a more ambitious agreement which would have covered musicians and others, but our proposals were rejected by the EU'.
However, an EU source close to the negotiations told The Independent: 'It is usually in our agreements with third countries, that [work] visas are not required for musicians. We tried to include it, but…the UK refused to agree because they said they were ending freedom of movement. It is untrue to say they asked for something more ambitious.' The source added: 'There has to be reciprocity'.
The revelation comes after warnings from musicians' unions that future tours would have to be abandoned if visas became necessary – a highly unwelcome situation for musicians who have already lost their livelihood due to the impact of Covid-19.
From this month, UK musicians must, like non-EU artists, apply for visas to work in EU countries for more than 30 days as well as providing proof of savings and a sponsorship certificate from an event organiser.
According to The Independent, the UK did ask for a similar 30-day exemption for its performers, but rejected 90 days in order to tally with its own new rules.
Read: ISM calls on government to cover additional costs for musicians in a no-deal Brexit
Read: UK Musicians' Union calls for special touring visa for musicians post-Brexit
Read: Report calls for freedom of movement post-Brexit
Ministers have been called upon to disclose exactly what took place during negotiations, after they seem to have blamed Brussels for the failure to waive bureaucratic work permits for touring musicians.
Responding to the revelations, Horace Trubridge, general secretary of the Musicians' Union, said: 'With the British music business having been devastated by Covid-19 and with no end in sight to the black hole of cancelled concerts, tours, festivals and regular gigs that is the very bedrock of our world-class industry, the news, if true, that our own elected representatives chose to turn down such an offer is nigh-on unbelievable.'
Trubridge continued: 'The Union is demanding that the Culture Minister urgently confirms one way or another whether it was the UK Government that blocked the deal which would have granted UK musicians easy access to EU states for touring. As it is, touring in EU states for UK musicians is going to require costly admin and time-consuming bureaucracy.
'The MU is also briefing MPs to ask questions of the Government and for genuine support to be given to both live performers and those freelance musicians who remain with no financial assistance during lockdown.'
ISM chief executive Deborah Annetts said: 'The ISM and the rest of the music sector are appalled by shocking reports that the UK Government rejected an offer from the EU to waive bureaucratic work permits for British touring musicians, in direct contrast to statements made by ministers in Parliament last week.
'If these reports are true then we are looking at a serious breach of trust after the Government provided multiple assurances throughout 2020 that they understood the importance of frictionless travel for UK musicians and would be negotiating an ambitious agreement to achieve this objective.'