The violinist is offering free masterclasses to students and audiences around the world in response to the Covid-19 pandemic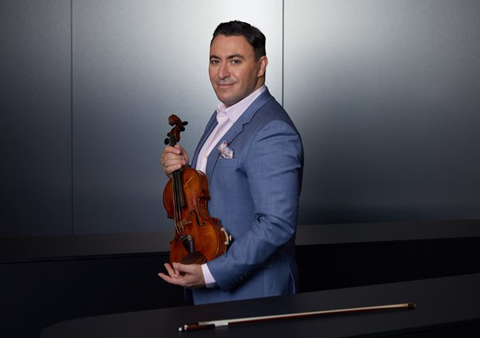 Violinist Maxim Vengerov is launching his first website - www.maximvengerov.com - dedicated to music education.
The online platform will enable Vengerov to share his expertise with students around the world. The goal, he says, is 'to support students, teachers and young performers affected by Covid-19, to offer a new way to democratise access to music learning, and to give young people new possibilities and a real reason to believe that music is and always will be a great profession.'
In his promotional video for the website, Vengerov explains that he never believed he needed his own website until the coronavirus pandemic. The idea came to him during the first lockdown in early 2020 when his two daughters began online music lessons.
Working with a technical team, whose expertise he likens to the mechanics of Formula 1, the violinist will offer three livestreamed or pre-recorded lessons every week, free to view on his website on Wednesdays at 6pm CET from 20 January, for individual students and chamber groups from musical institutions with which he has an association.
In addition he is offering one free weekly Lottery Ticket lesson to violinists, violists or chamber groups who apply via his website. Chosen randomly via an e-lottery system, the Lottery Ticket winners can connect from anywhere in the world and bring whichever repertoire or technical issue they have. The first Lottery Ticket lesson takes place at 6pm CET on Saturday 23 January.
Watch: Maxim Vengerov plays with his daughter Liza
Read: Maxim Vengerov: 'It is no longer good enough to be simply a good violinist'
Read: Sentimental Work: Maxim Vengerov
The pandemic has caused 'many musicians to consider different careers and parents to wonder whether their children should study music or not,' Vengerov says. He believes, therefore, that the musical community should be thinking about transforming the online world into something 'more creative, more alive and more artistically interesting'.
The website officially launches on 14 January with a free livestreamed performance of Strauss's Violin Sonata by Vengerov in Monaco and pianist Roustem Saïtkoulov in Paris at 3pm CET.