Dutch cellist Anton Spronk takes the Turin event's first prize, plust audience and orchestra awards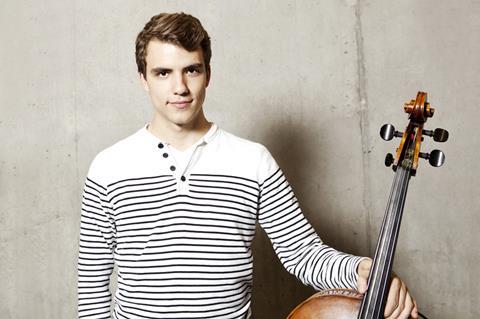 Culminating in a concerto final with the RAI National Symphony Orchestra last Friday, the Benedetto Mazzacurati International Cello Competition gave its first prize to Dutch cellist Anton Spronk.
Spronk performed the Dvořák Cello Concerto, earning himself the top spot, as well the RAI audience and orchestra prizes. Along with a cash award of €12,000, Spronk will also be invited to perform in a series of concerts around Italy.
Second prize and €7000 went to Minji Kang for her Elgar concerto, as did the special prize for the best performance of the Burlesque by Mazzacurati in the semi-final.
Third prize, worth €7000, went to Zuzana Sosnowska for her Schumann Concerto.
Spronk, who plays an 1865 Vuillaume cello on loan from the Dutch Musical Instruments Foundation, has recently placed highly both at the Marneukirchen and ARD competitions, adding to earlier successes including the 2014 Cello Biennale Amsterdam first prize, audience award and award for the best interpretation of the commissioned work.