All audience members, staff and artists at LA Phil concerts must present a valid vaccination record upon entry to Walt Disney Concert Hall, with youth events cancelled until vaccines become available for children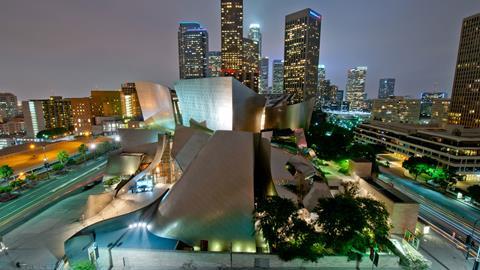 In preparation for the return of in-person indoor events, the Los Angeles Philharmonic Association will require proof of full vaccination for all audience members, staff and artists at LA Phil-presented concerts at Walt Disney Concert Hall beginning 9 October 2021. Masks will also be required to be worn indoors in line with LA County Department of Public Health guidelines.
Patrons must have received the final dose of a vaccine authorised by the World Health Organization (WHO) or the US Food and Drug Administration (FDA) at least two weeks before entering Walt Disney Concert Hall for LA Phil-presented performances. Along with their ticket, attendees will need to bring a photo ID and either their physical vaccination card, a picture of their vaccination card or a digital vaccination record.
Current ticket holders who will not be fully vaccinated by the date of their planned visit may receive a credit to their account or request a full refund of the cost of their tickets. Subscribers who choose not to renew their tickets this season will have their seat locations retained and the opportunity to renew them for the 2022-23 season.
Because children under the age of 12 are not currently eligible to receive the vaccine, the LA Phil is cancelling the first two programmes in its Toyota Symphony for Youth series, including The Composer Is Dead (30 October and 6 November) and Ellington's Nutcracker (4 and 11 December). As soon as children under the age of 12 become eligible to receive a vaccine, fully vaccinated children will be able to attend LA Phil concerts at Walt Disney Concert Hall.
The new guidelines for Walt Disney Concert Hall do not impact the LA Phil's outdoor venues, the Hollywood Bowl and The Ford.
Read: BBC Proms to open at full capacity
Read: Yo-Yo Ma gives impromptu concert at a vaccination centre
Read: Seagulls divebomb spectators at LA Phil open air gig in Edinburgh