Additional tickets to go on sale Friday 23 July for the festival commencing Friday 30 July until Saturday 11 September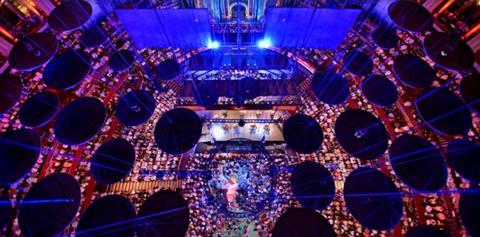 The BBC Proms will now open at full capacity with additional tickets for the first half of the Proms going on sale at midday on Friday 23 July, and tickets for the second half of the season going on sale at 9am on Saturday 24 July.
Promming tickets will be available on the day of each concert priced at £6 (plus booking fee). There will be standing tickets available in the Arena and Gallery with additional seated Promming tickets in the Choir. Audiences will be strongly encouraged to wear masks for the duration of their visit and their Covid Status Certification will be checked on arrival at the Royal Albert Hall.
Read: BBC Proms 2021 lineup announced
Read: BBC Proms to return this year
In order to enter the Royal Albert Hall, those over 18 years old, will be required to demonstrate one of the following:
evidence of a negative lateral flow test, either taken at home or at a test centre, within 48 hours of the performance
evidence of double vaccination provided via the NHS App or letter provided by the NHS
proof of natural immunity based upon a positive PCR test taken within 180 days of the performance
Those under the age of 18 should have verbal confirmation from a parent or guardian that they have not received a positive test.
The BBC Proms opens on Friday 30 July and runs until Saturday 11 September. Prominent string soloists include Nicola Benedetti playing Prokofiev's Violin Concerto no.2 with the NYOBG, Johannes Moser performing Elgar's Cello Concerto, Jennifer Pike performing Sibelius's Violin Concerto, Steven Isserlis performing Walton's Cello Concerto and cellist Abel Selaocoe playing his programme 'Africa meets Europe'.
For the latest programme and ticket information please visit: bbc.co.uk/proms
For further information about attending the Proms please see the 'Proms' section here: https://www.royalalberthall.com/plan-your-visit-essential-safety-information/visiting-during-covid-health-and-safety-faqs/