The double bassist, record producer and club owner lived to the age of 93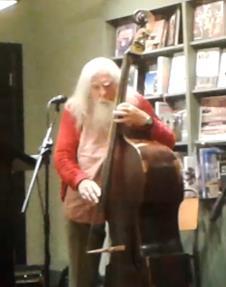 Jazz double bass player Peter Ind has died. He was 93.
Born in Middlesex in 1928, Ind began his musical studies on the violin at the age of eight, switching to the piano in his teens after hearing radio broadcasts of American big bands during the Second World War. Following the war, he studed at Trinity College of Music and switched his attention to the double bass. At the time, he studied with Tim Bell, of whom Ind said, 'introduced me to what was then a revolutionary method of bass fingering, in which all four fingers of the left hand are used – playing semitone intervals'.
His career began with regular gigs on the Queen Mary cruise ship, stopping off in New York City every two weeks, allowing Ind to become exposed to the jazz scene of the city at the time. Relocating to New York in 1951, he became a prominent figure in the local jazz scene, collaborating with artists such as Lee Konitz, Roy Eldridge, Duke Ellington, Billie Holiday, Buddy Rich, Stan Getz and Miles Davis - featuring as a session musician on Davis' Birth of the Cool album. As well as performing, he was also a record producer, establishing the Wave record label.
He was the owner of two jazz clubs in Hoxton, east London, named The Bass Clef and The Tenor Clef, the former of which was frequented by high-profile musicians such as Branford Marsalis and Leonard Bernstein.
Watch a video of Ind introducing his YouTube channel at the age of 90:
Read: Masterclass: Using classical music in jazz improvisation
Read: Technique: Jazz soloing on the double bass
Read: Luis Cabrera: How to play transcriptions on the double bass