'Full recovery and return to stage expected soon' according to a statement from the violinist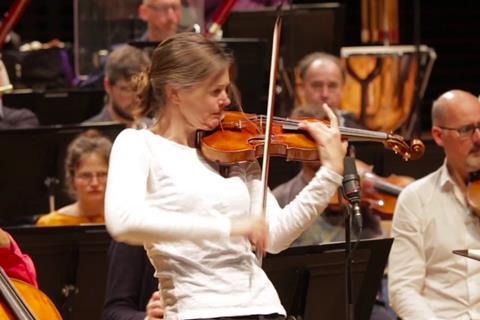 Dutch violinist Janine Jansen, who yesterday announced her withdrawal from a seven-date South American tour, following last week also pulling out of the Concergebouw Orchestra's season opening concert, has revealed she is suffering from an injury to her left arm.
In a statement released on her social media channels, she said:
'Dear All, I am so sad I had to cancel last week's concerts with the great Royal Concertgebouw Orchestra and to miss playing for the truly loyal and warm audiences in Amsterdam and Dortmund!
'Due to injury of my left arm I have also with great regret been forced to withdraw from my first ever South American tour together with Orchestre Philharmonique de Luxembourg and Gustavo Gimeno. I had been so much looking forward to meet new audiences in Brazil, Argentina and Uruguay!
'Fortunately, a full recovery and return to stage is expected soon.'