The musician, 80, was also known as a tutor at the Accademia Nazionale di Santa Cecilia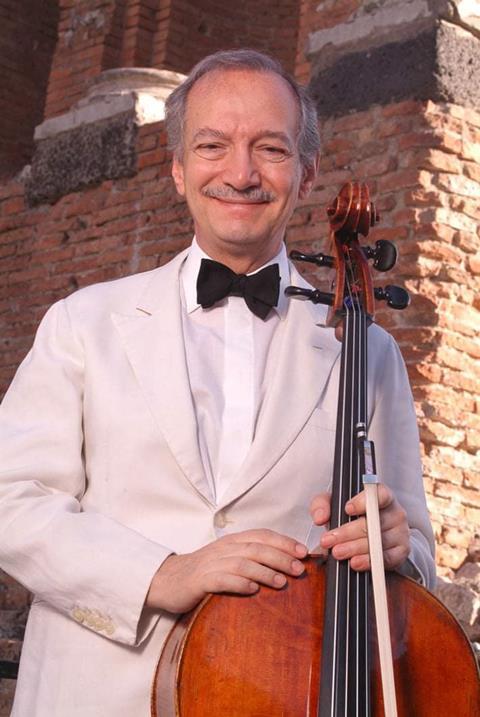 Francesco Strano, who for almost four decades served as principal cellist of Italian ensemble I Musici, has died at the age of 80. Strano was also well known as a teacher, having taught the advanced cello course at the Accademia Nazionale di Santa Cecilia in Rome since 2002.
Born in 1940 in Catania, Sicily, Strano studied the cello with Amedeo Baldovino in Rome. With I Musici he performed as cello soloist in some of the world's best-known concert halls including Carnegie Hall, New York; the Berlin Philharmonie; Vienna Musikverein; Teatro Real in Madrid; Sydney Opera House; Teatro Colón in Buenos Aires; Amsterdam Concertgebouw and Salle Pleyel in Paris. He recorded for Philips, RCA and Claves.
Strano also performed chamber music, with groups including the Quartetto Caecilia di Roma with violinists Pina Carmirelli and Pasquale Pellegrino, and violist Luciano Vicari (also Fausto Anzelmo). One memorable 1975 recording at New York's Lincoln Center saw the players perform Brahms's Piano Quintet in C minor with Rudolf Serkin at the piano. Carmirelli and Strano went on to perform in the Quintetto Fauré (1979) with pianist Maureen Jones, violinist Federico Agostini and violist Massimo Paris.
Read: Piecing together the history of the 'Mara' Stradivari cello
Read: From the archive: a 1709 violin by Carlo Tononi
Read: 7 tips from the class of Jascha Heifetz
For 20 years, from 1981 to 2001, Strano taught at the Conservatorio di Musica Santa Cecilia before joining the teaching staff of the associated Accademia the next year. He played a Venetian cello made by Carlo Tononi in 1730.
In the video below, Strano performs as soloist in Vivaldi's Cello Concerto in C minor RV401 at Suntory Hall, Tokyo, with I Musici.