The charges against 67-year-old Stephen Shipps follow several allegations of sexual misconduct spanning more than 40 years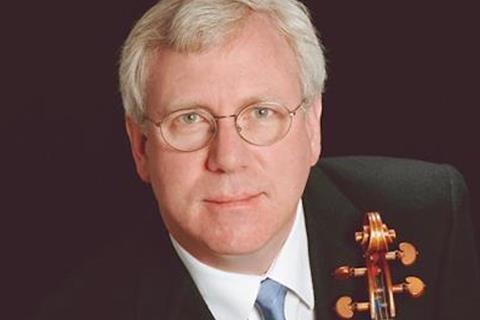 A former violin professor at the University of Michigan School of Music, Theatre and Dance has been arrested on two charges of child exploitation.
The indictment alleges that in February, March, June and July of 2002, Stephen Shipps transported a girl under the age of 18 across state lines and intended to engage in sexual activity with her.
Read: Michigan violin professor announces retirement amid allegations
Read: Michigan violin professor is on leave following allegations
Read: Investigation reveals 40 years of sexual misconduct claims against violin professor
From 1989 to 2019, Shipps was employed as a violin professor by the University of Michigan School of Music, Theatre and Dance. He was also director of the String Preparatory Programme, which offered coaching to young musicians, and served on the faculties of Indiana University, the North Carolina School of the Arts, the University of Nebraska – Omaha, and the Banff Centre in Canada. He also taught students at summer music programmes in the Czech Republic, Germany and the United Kingdom. He was placed on leave in December 2018 following allegations of sexual misconduct.
The allegations were first reported in The Michigan Daily in an investigation detailing '40 years of sexual misconduct' accusations against Shipps.
Read: Are US instrumental teachers failing in their duties by being too nice?
Read: Ask the Experts: playing violin in the second position

Although most of his alleged victims remain anonymous, one former student, Maureen O'Boyle, describes being sexually assaulted by Shipps when she was a 17-year-old student at the University of Nebraska-Omaha in the late 1970's, during which she had private violin lessons at Shipps's house. In a written account of her affair with Shipps, she said that she was invited to a party in Shipps's basement in 1978, at which, after smoking marijuana and drinking alcohol, 'Steve had sex with me on that couch, where I always unpacked my violin for a lesson.'
If convicted, 67-year-old Shipps faces up to 15 years in federal prison.