The violist was a member of the US quartet for 20 years from 1980 and held principal positions in a number of orchestras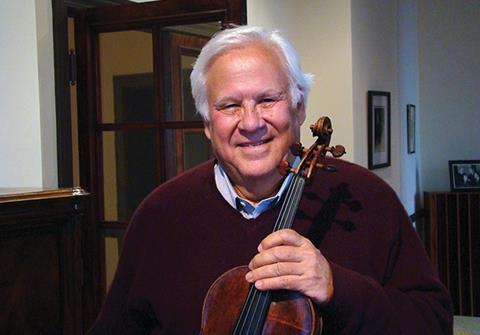 Jerry Horner, violist of the Fine Arts Quartet from 1980 to 2000, has died. He was 83.
A native of Los Angeles and a Magna cum Laude graduate of Indiana University, Horner studied viola and chamber music David Dawson, William Primrose, Josef Gingold and Daniel Guilet.
Prior to joining the Fine Arts Quartet in 1980, he was the violist of the Vermeer, Claremont and Berkshire quartets.
He held principal violist positions in the Pittsburgh, Dallas, and Houston Symphonies and appeared as soloist more than fifty times with these and other orchestras with such conductors as William Steinberg, James Levine, Lucas Foss, Kazimierz Kord and Donald Johanos.
He held several teaching positions including professorships at the University of Wisconson-Milwaukee, Indiana University, Bloomington, Northern Illinois University, The North Carolina School of the Arts and the University of Pittsburgh.
In addition, Horner was involved in the founding of two not-for profit organizations that teach stringed instruments to children, including inner-city youth.
'Jerry was an unbelievably generous, loving and genuine musician with a keen mind,' Villers Quartet violinist Tamaki Higashi has said. 'he sat in front of the quartet listening for hours as a fifth member, with the sharpest and deepest concentration to simply achieve the utmost beauty of music'.