The six finalists will compete for the CAD80,000 first prize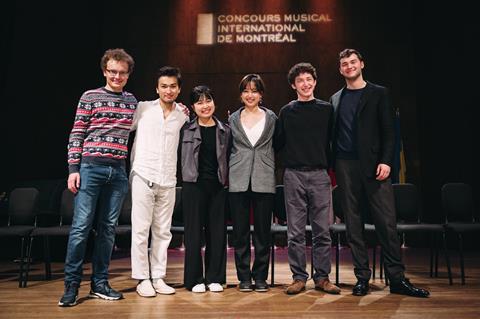 Read more news stories here
In the early hours of 1 May at the Salle Bourgie in Montreal, Canada, the finalists for the Concours Musical International de Montréal were announced. After two days of semi finals, which saw twelve players from ages 18–24, perform recitals, six finalists were chosen. The finalists are: SongHa Choi (South Korea), 23, SooBeen Lee (South Korea), 22, Nathan Meltzer (USA), 22, Michael Shaham (Israel), 19, Ruslan Talas (Kazakhstan), 24, and Dmytro Udovychenko (Ukraine), 23. The finals will take place on 3 and 4 May, with the finalists playing in the former order.
The results were announced by the jury's president, Richard Rodzinski. The jury also includes Koichiro Harada, Yura Lee, Malcolm Lowe, Mihaela Martin, Lucie Robert, Dmitry Sitkovetsky and Krishna Thiagarajan.
The finals, which will take place at Montreal's Maison symphonique, will see the six finalists perform concertos by Shostakovich, Berg, Sibelius, Prokofiev, Tchaikovsky and Paganini. They will play with the competition's official orchestra, the Orchestre symphonique de Montréal, conducted by Rafael Payare.
The six finalists will compete for the first prize, comprising a CAD30,000 cash prize, CAD50,000 career development grant, North American performance tour, and an engagement with the Orchestre symphonique de Montréal. Other awards include a CAD15,000 second prize, CAD10,000 third prize, CAD5,000 audience choice award, and several others.
The competition's Director of Artistic Development, Shira Gilbert, told The Strad that this year's level was higher than ever. The finalists are laureates from other major competitions including the International Jean Sibelius Competition, Joseph Joachim Violin Competition and Menuhin International Violin Competition.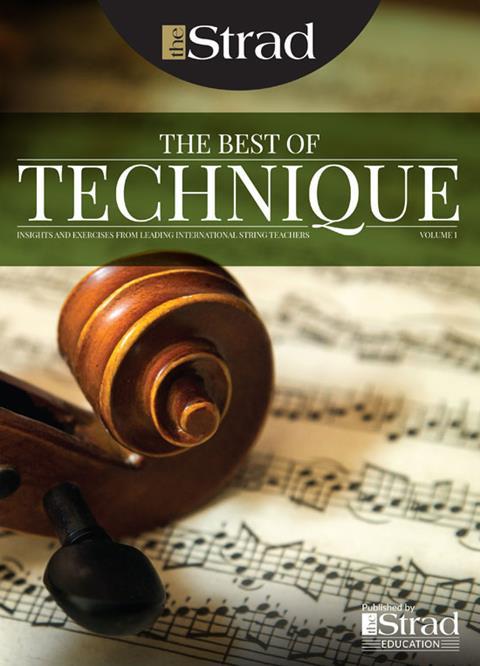 In The Best of Technique you'll discover the top playing tips of the world's leading string players and teachers. It's packed full of exercises for students, plus examples from the standard repertoire to show you how to integrate the technique into your playing.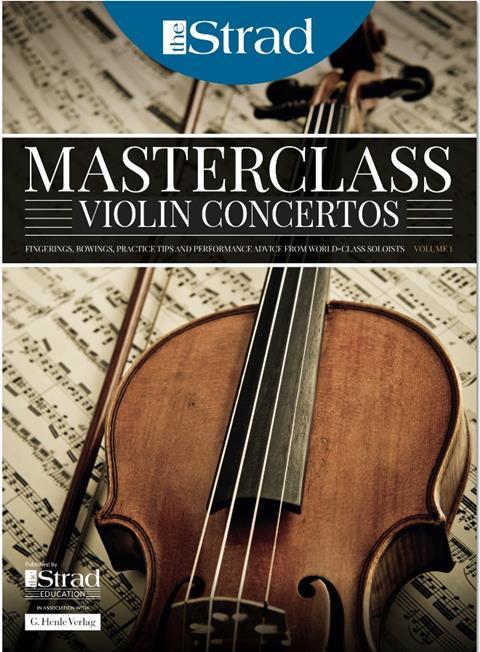 The Strad's Masterclass series brings together the finest string players with some of the greatest string works ever written. Always one of our most popular sections, Masterclass has been an invaluable aid to aspiring soloists, chamber musicians and string teachers since the 1990s.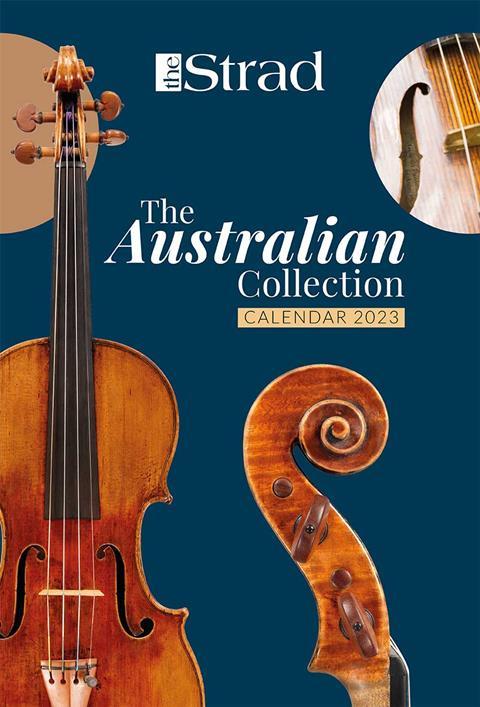 This year's calendar celebrates the top instruments played by members of the Australian Chamber Orchestra, Melbourne Symphony, Australian String Quartet and some of the country's greatest soloists.