Portuguese double bassist José Trigo took first prize of €7,000 plus a future concert engagement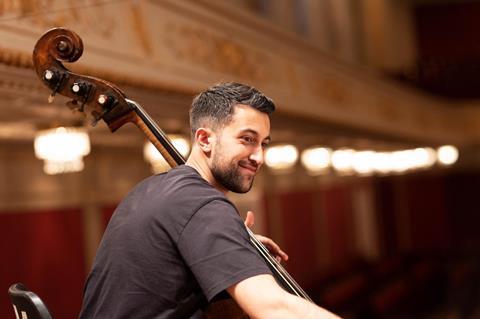 Read more news stories here
The final round of the Markneukirchen International Competition for the double bass discipline was held on Thursday 11 May 2023 at the Markneukirchen Music Hall, where three double bass finalists presented a concerto performance to a nine-member international jury.
Each contestant performed Bottesini Concerto for Double Bass no.1 in F-sharp minor, accompanied by the Clara-Schumann Philharmonic conducted by Leo Siberski.
First prize was awarded to 25-year-old Portuguese double bassist José Trigo, who receives €7,000 donated by the Cultural Foundation of the Free State of Saxony, as well as a concert engagement with the Chursächsische Philharmonie of Bad Elster.
Trigo received his bachelor's degree from the State University of Music and Performing Arts in Mannheim, where he studied with Petru Iuga, going on to pursue a master's degree at the University of Music in Nuremburg with Dorin Marc. He is currently a member of the Bavarian Radio Symphony Orchestra.
Previous competition successes for Trigo include victories at the Eixo Atlantico, Vasco Barbosa, Galicia Graves and Sergey Koussevitzky International Competitions. He won second prize at both the Bottesini International Competition and the J. M. Sperger Competition.
Second prize of €5,000 went to 26-year-old Hong Yiu Thomas Lai from Hong Kong, while 24-year-old Moritz Magnus Tunn took third prize of €3,500. All prizewinners receive a selection of strings, accessories and vouchers.
The three double bassists will perform at the prizewinners' concert on Saturday 13 May, where Trigo will perform Bottesini Concerto no.1 again, while Lai and Tunn will perform Schubert's Arpeggione Sonata and Capriccio di bravura by Bottesini respectively.
The jury was chaired by Julius Berger and comprised Frithjof-Martin Grabner, Mette Hanskov, Petru Iuga, Miloslav Jelínek, Marek Kalinowski, Dorin Marc, Graham Mitchell, Alexandra Scott and Dan Styffe.
The competition continues on 12 May, where four cello finalists will compete in this year's cello category.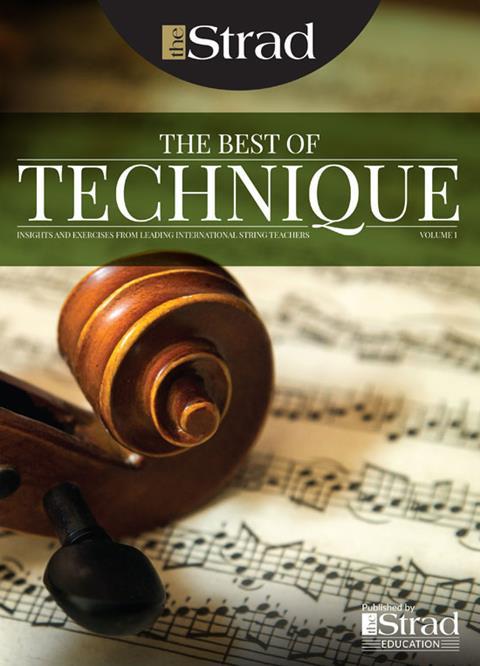 In The Best of Technique you'll discover the top playing tips of the world's leading string players and teachers. It's packed full of exercises for students, plus examples from the standard repertoire to show you how to integrate the technique into your playing.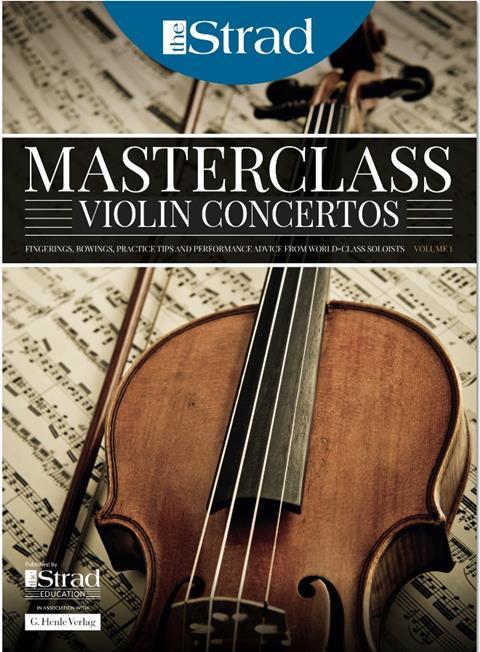 The Strad's Masterclass series brings together the finest string players with some of the greatest string works ever written. Always one of our most popular sections, Masterclass has been an invaluable aid to aspiring soloists, chamber musicians and string teachers since the 1990s.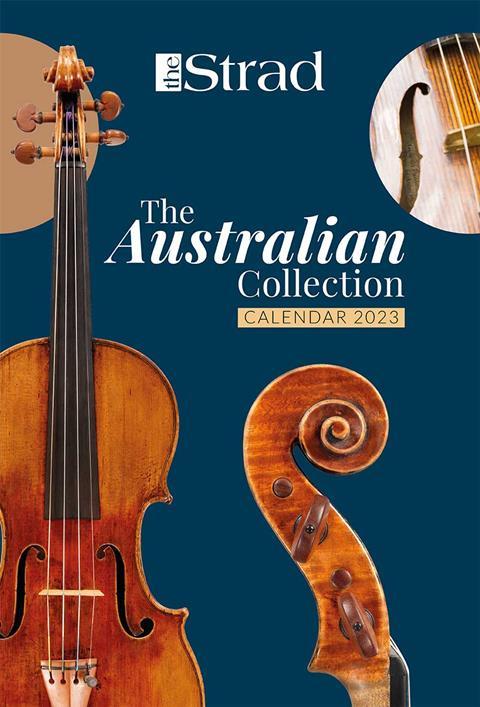 This year's calendar celebrates the top instruments played by members of the Australian Chamber Orchestra, Melbourne Symphony, Australian String Quartet and some of the country's greatest soloists.