Stefanie Farrands will feature in two of the orchestra's ACO HomeCasts releases this week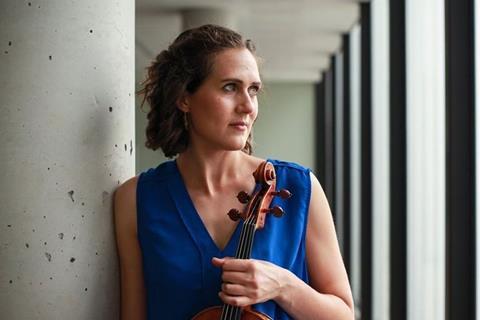 The Australian Chamber Orchestra has appointed Stefanie Farrands as its new principal violist - effective immediately.
A former ACO Emerging Artist, Farrands, 31, grew up in Melbourne before travelling overseas to perform with ensembles including the Berlin Philharmonic and Chamber Orchestra of Europe. She was previously principal violist of the Tasmanian Symphony Orchestra, and is the founding member of the Hamer Quartet. Farrands describes joining the ACO as a life-long dream.

'The ACO holds a special place in my heart because the Orchestra helped mould me into the musician I am today. To grow up attending ACO concerts, followed by going through the ACO Emerging Artist program at the age of 19, sparked all kinds of dreams and introduced me to the world of chamber music. I'm honoured to join this group of musicians who all care deeply about their craft and constantly strive to push the boundaries; they re-think what is possible every time they come together. Playing with the ACO challenges me, feeds my soul and constantly inspires me to be a greater musician.'
Farrands will feature in two of the ensemble's ACO HomeCasts releases this week: a performance of Vieuxtemps' Capriccio 'Hommage à Paganini' (7pm Friday), and a rendition of Shostakovich's String Quartet No.8, performed alongside her ACO Principal colleagues Richard Tognetti, Satu Vänskä and Timo-Veikko 'Tipi' Valve (6pm Sunday).