The principal violist and chamber musician succumbed to a long illness on 27 June 2022, aged 49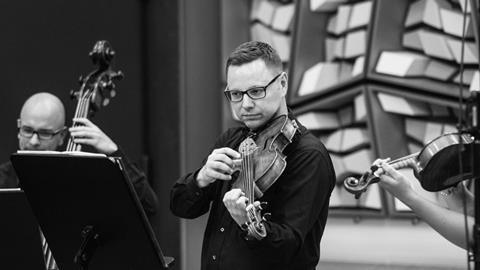 The Czech Radio Symphony Orchestra has announced the death of its principal violist Vladimír Kroupa. According to the orchestra's website, Kroupa 'succumbed to an insidious disease'. He was 49.
Born in 1973, Kroupa studied at the Prague Conservatory with professor Jaroslav Ruis, as well as at the Academy of Performing Arts with professor Lubomír Malý. He worked as a member of the Talich Chamber Orchestra, for two years in the Czech Philharmonic, as well as the Apollon Quartet.
Kroupa was a founding member of the Prague-based, genre-crossing Epoque Quartet in 1999, along with Martin Válek, Vladimír Klánský and Vít Petrášek. 'A big space in our currently sad hearts will forever belong to him,' the quartet stated on social media.
He became principal viola of the Czech Radio Symphony Orchestra in 2003 and was a member of the Czech Nonet since 2007.